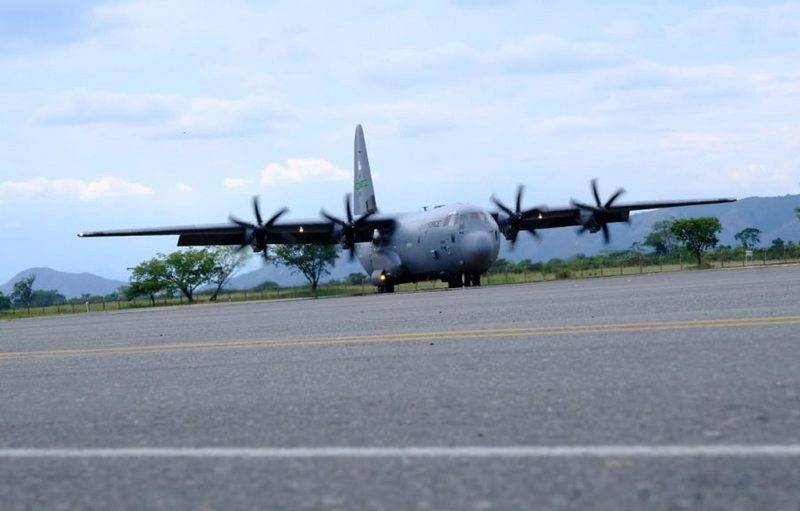 The United States began the transfer of US troops to neighboring Colombia with Venezuela. The official reason is the holding of joint bilateral exercises of the US and Colombian armies, which will last until the end of January.
According to the Colombian Armed Forces on Twitter, the first group of US troops arrived in Colombia on Thursday. According to preliminary information, they will stay in Colombian territory until January 29. The exact number of US military arrivals is not known, but the US Southern Command previously reported sending 75 paratroopers and 40 US naval forces to Colombia "to ensure interoperability and the exchange of tactical and strategic knowledge."
To start planning and enlisting personnel for multinational strategic exercises, a group of (military) from the United States arrived at the location of the National Training Center
- said in a statement by the Colombian armed forces.
The Colombian opposition and left-wing forces have already criticized the arrival of the US military in the country, calling it an "intimidation action" and "violation of sovereignty". The possibility is not ruled out that the United States, hiding behind bilateral exercises, deployed the military in order to support the opposition of Venezuela, neighboring Colombia.
Earlier in the United States hatched plans for an invasion of Venezuela, while the territory of Colombia was considered as one of the bridgeheads to begin the overthrow of Maduro. And just the other day, the head of the US Department of State, Mike Pompeo, said that the United States continues to "work hard" on options for a change of power in Venezuela.