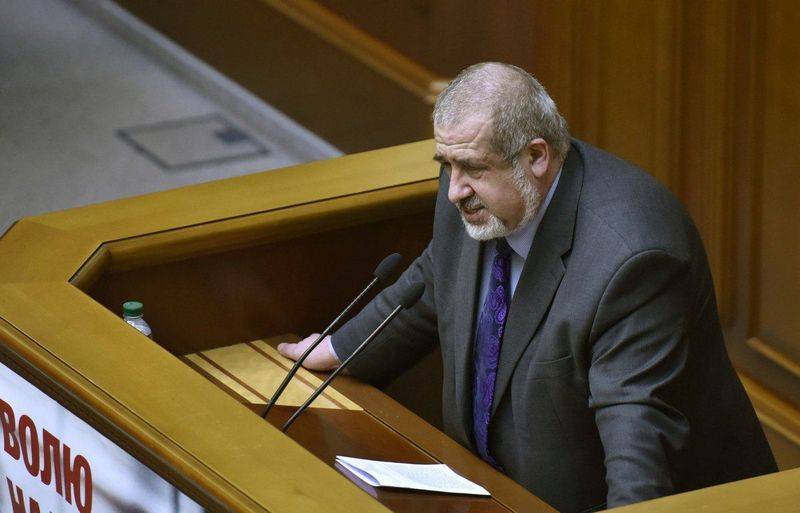 In Ukraine, announced another "trip to the Crimea." The fact that on May 2 this year, representatives of the Mejlis of the Crimean Tatar people banned in Russia will cross the border with Crimea, said former deputy of the Verkhovna Rada Refat Chubarov on air of Channel Five.
According to Chubarov, on May 2 there will be a walking march from the territory of Ukraine to the territory of Crimea, in which members of the organization headed by him, "people's deputies" and some "representatives of Western partners" will take part. It is assumed that the march will cross the border with Crimea at the checkpoint "Chongar". At the same time, Chubarov said that "he does not exclude the option of a forceful breakthrough."
Earlier, Chubarov said that the purpose of the event was to help international organizations implement their decisions in support of the sovereignty and territorial integrity of Ukraine.
In Crimea, Chubarov had already been warned against rash actions.
I have no illusions that this action will gather a significant crowd. The complete failure and collapse of the Majlis * policy in Ukraine is forcing its runaway functionaries to resort to the radicalization of their activities. I don't know how politicians from Ukraine will most likely not be in the front ranks of the march, but if anyone goes to this provocation, I would like to recall that any actions aimed at violating the sovereign border of the Russian Federation will be stopped by arrest
- said the head of the Crimean regional national-cultural autonomy of the Crimean Tatars Eyvaz Umerov.
According to him, the march by extremists was conceived in order to "throw with bayonets" at least a certain number of their compatriots and return the issue of Crimea to the information agenda of Western countries and within Ukraine itself.