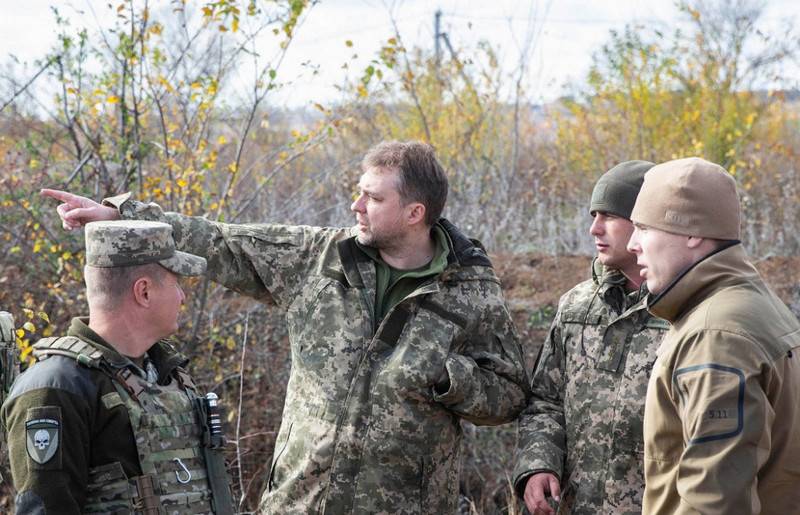 The Ministry of Defense of Ukraine is categorically against the separation of forces along the entire line of demarcation, as this contradicts the Minsk agreements. This statement was made by Ukrainian Minister of Defense Andrei Zagorodniuk.
According to the head of the Ukrainian military department, the withdrawal of forces along the line of demarcation can take years and lead to the freezing of the armed conflict, which Kiev does not need.
We are opposed to breeding along the entire line, because such a path is erroneous, and one that contradicts the very essence of the Minsk agreements. Who should they get divorced if they need to disarm? And how can you breed for years? It would turn into a frozen conflict. And we categorically do not fit recognition of the frozen conflict. Some politicians have said and are now saying: let's admit this is a frozen conflict. This is the wrong way, because it actually fixes an agreement with the situation that is now (...)
- he said.
Zagorodniuk emphasized that in order to end the conflict in the Donbass it is necessary that "separatists fulfill the Minsk agreements and leave."
This war can be ended - they just have to fulfill the Minsk agreements and leave. (...) But we had no conflicts in eastern Ukraine until 2014, no persecution on ethnic or linguistic grounds. This is a conflict that was created in 2014 absolutely artificially. As it was created, so it can be completed. If the Minsk agreements are complied with, then in full breeding along the entire line there is no sense
- he added.
At the same time, Zagorodniuk for some reason forgot to add that under the Minsk agreements, Kiev is obliged to grant LDNR a special status, recognize the elections held there and agree to an amnesty. Yes, and the very separation of forces along the entire front line is also a prerequisite for these agreements.