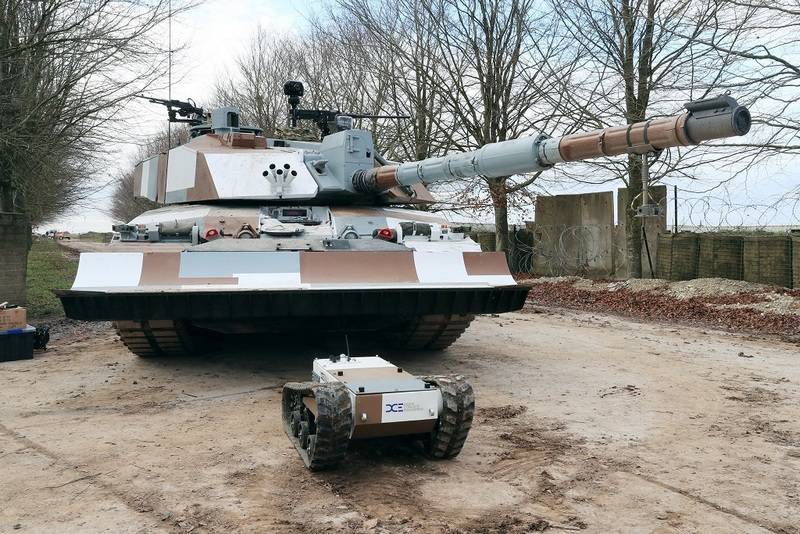 Modified British main tank Challenger 2 Streetfighter II
In the UK, the first tests of a modified sample of a modified British main
tank
Challenger 2, designated as Streetfighter II. This was reported by the magazine "Jane's Defense Weekly".
According to the publication, the first tests of the new "city" tank took place at the beginning of December 2019 at the British center of combat training in urban conditions Copehill Down at a military training ground in Salisbury. On December 5, 2019, at the same training ground, the new Challenger 2 Streetfighter II tank was presented to senior representatives of the British Army and the British Ministry of Defense.
According to the publication, tests of a new model of the Challenger 2 Streetfighter II tank have been going on since 2018, although the further prospects of this modification are still not clear. It is noted that the tank was developed on its own by the Royal Tank Corps with the participation of the British Defense Ministry Research Center
A feature of this model of the modified Challenger 2 Streetfighter II tank is the installed system of "transparent" or "situational armor" IronVision Israeli company Elbit Systems. "Transparent armor" is a system of all-round visibility through a series of cameras on the tank body, transmitting a circular image in real time to the helmet-mounted indicators of crew members.
The IronVision system was first installed on the Challenger 2 Streetfighter II instead of the original Brimstone II long-range anti-tank missile launcher, originally placed on the roof of the tower.
Also, the Challenger 2 Streetfighter II tank is equipped with a new communication system, modified external compartments for property placement and a bulldozer dump. A 12,7 mm M2 machine gun in a remotely controlled combat module (in addition to the standard 7,62 mm machine gun on turrets) and a 60 mm mortar were installed on the tank turret. The camouflage color of the tank was borrowed from the "urban camouflage" of armored vehicles of the British Berlin motorized infantry brigade of the 1970s and 1980s.