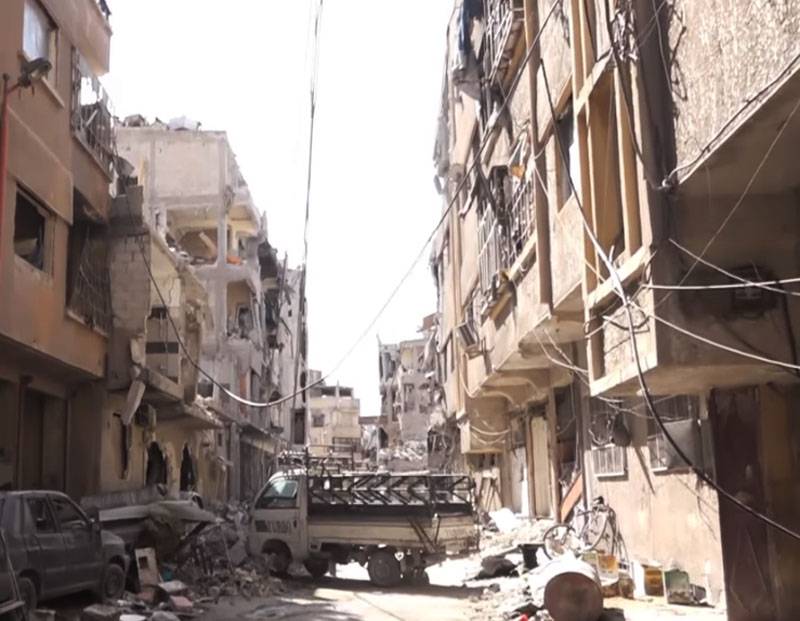 Russian representatives voiced a report on the investigation of the chemical attack at the UN Security Council, which, as previously reported by the White Helmets, was "carried out by Assad" in the Duma suburb of Damascus. Recall that then the "White Helmets" said that the armed forces of the SAR attacked a suburb of the capital with bombs filled with chlorine. Speech about the events of April
2018 year.
The Russian report contains data obtained during a conversation with those residents of a Damascus suburb whom representatives of pro-Western organizations used as "victims of a chemical attack."
The material reflects data from a local clinic, where not a single patient with chlorine poisoning was recorded. This is despite the fact that in the aforementioned White Helmets they claimed that a cloud of chlorine allegedly covered the bulk of the Duma.
The Russian report notes that the investigation team, which worked in the Duma, ultimately presented materials that expressed doubts about not only participating in the attack by the Syrian troops, but also about conducting the attack from the air itself. However, that data was ignored.
In addition, the Russian side recalled the Syrian schoolboy Hassan Diab, who in 2018 agreed to appear in the "news" story of "White Helmets" literally for food. The boy at one time came to Moscow, where he and his father talked about the rigging organized by the White Helmets.