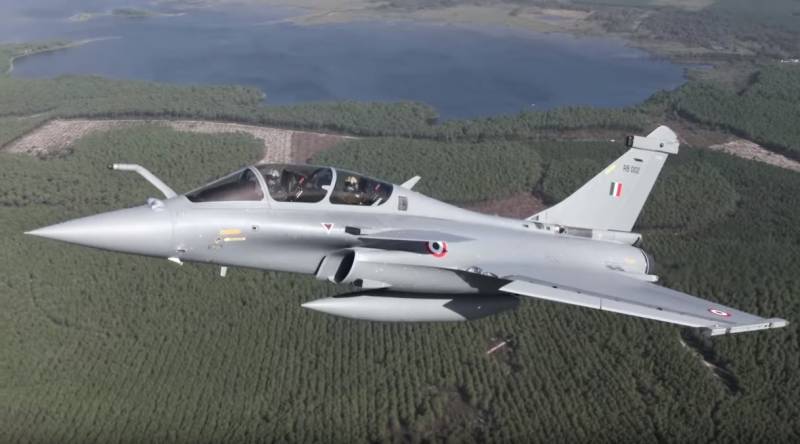 Indonesia's new Minister of Defense Prabovo Subianto told the French authorities that his country wants to arm itself to adequately counter the Chinese threat. According to La Tribune sources, Jakarta is interested in acquiring 48 Rafale fighters from Dassault Aviation, up to 4 Scorpene submarines armed with Exocet SM39 missiles and 2 Gowind corvettes with a displacement of 2,5 thousand tons from the Naval Group.
The head of the military department, who is considered a "francophile", a supporter of close military-technical cooperation with Paris, visited France on Monday. According to him, Indonesia has already deployed military aircraft and warships around the Natun Islands near the South China Sea, but more funds are needed to protect it from encroachments of the PRC on disputed territories.
It is assumed that the transaction will take place within the framework of an intergovernmental agreement, which will accelerate its implementation. This opportunity is provided for in a strategic partnership between countries, formalized in 2011.
In 2015, the Indonesian Air Force purchased 11 Su-35 aircraft to upgrade the squadron of the old F-5E Tiger II, ignoring Rafale and Eurofighter offerings. However, in the face of pressure from the United States, Jakarta refused this deal, choosing at the end of 2019 to opt for two F-16 Block 72 squadrons for $ 5 billion (according to experts).
In all likelihood, with the change of defense minister to a francophile, Indonesia now decided to leave Washington with a bow, betting on Rafal instead of the Su-35. At the same time, the contract with South Korea for the supply of three additional submarines of the Chang Bogo class is canceled, since "the navy encountered serious problems" during the operation of this type of submarine.