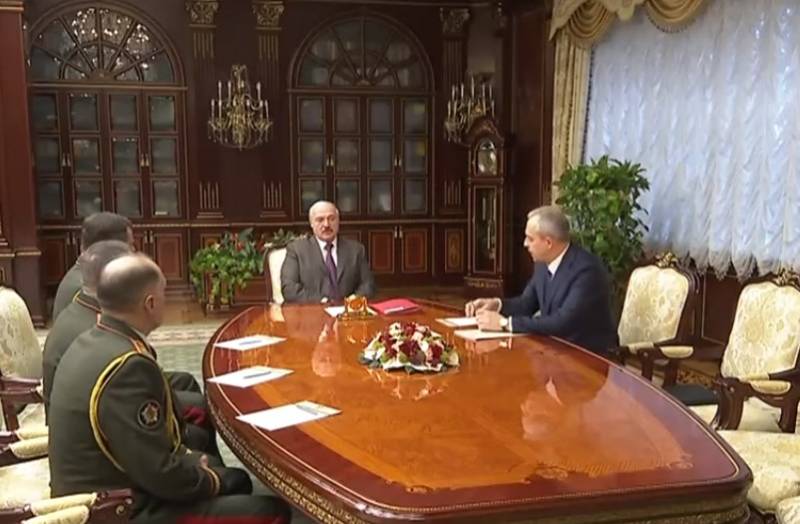 It all started with the fact that President of Belarus Alexander Lukashenko has relocated Defense Minister Andrei Ravkov to the post of Secretary of State for the country's Security Council. Alexander Grigoryevich explained his further decisions during a conversation with the former head of the military department:
Yesterday, I decided to appoint you to the secretariat of the Security Council as Secretary of State. Naturally, the posts were vacated, and I did not consider it necessary to delay this.
The vacant chair of the head of the Belarusian defense ministry was taken by Viktor Khrenin, who previously commanded the forces of the Western Operational Command, and the first deputy chief of the General Staff, Alexander Volfovich, was appointed head of the General Staff of the armed forces.
Lukashenko claims that the decision on personnel changes has ripened for several months, and he is pleased with his choice. Both Khrenin and Volfovich are experienced and competent officers. Both have gone from company commanders, so they know and understand army life at all levels. The Belarusian president believes that they will easily find mutual understanding.
As for Alexander Volfovich, his great advantage is the experience of serving in the General Staff. Therefore, he will not need to adapt for a long time to a new position.
Victor Khrenin on the priorities in the new post (BelTA material):