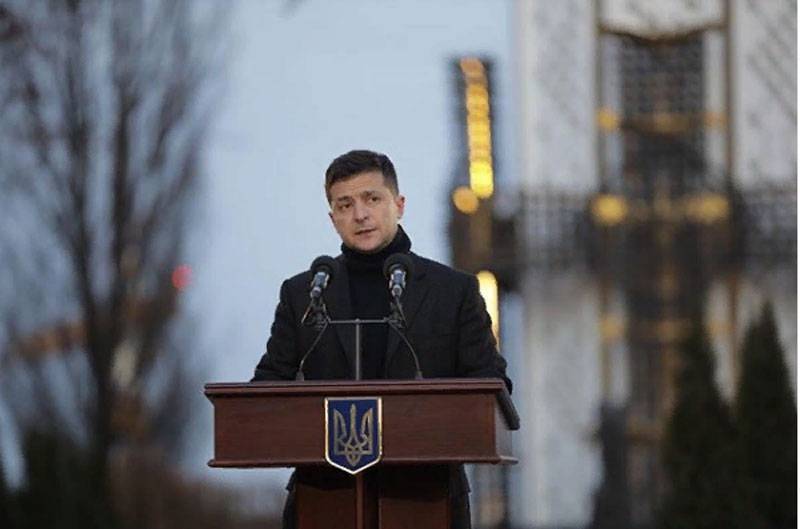 Vladimir Zelensky believes that the streets in Ukraine should be given the names of those who do not cause controversy among citizens of the country. So he answered the question of the journalists of the Israeli edition of The Times of Israel.
The Ukrainian president believes that this should apply not only to the streets, but also to monuments. In his opinion, people living in the west and in the center of the country have some heroes, but there are people of Ukraine who honor other heroes. He understands both. Since the country is very complex and ambiguous
история
, he suggests creating new guidelines for all Ukrainians, building a common history:
Let's find those people whose names do not cause contradictions in our present and future. We will call monuments and streets the names of those people whose names do not provoke a conflict.
Zelensky believes that politics should be as far away from the problem of renaming streets. It is necessary to give the streets the names of great athletes, writers, scientists, space explorers, who are honored throughout the country. At the same time, the President of Ukraine did not give a single specific surname.
The President also reiterated his visit to Israel for events marking the 75th anniversary of the liberation of Auschwitz prisoners. He also expressed a desire to speak at the Holocaust Forum. Zelensky says that every fourth Holocaust victim is Ukrainian Jews, so the memory of this is very important for Ukraine. Thus, it will be fair to give the floor on the forum to the president of this country. Answering a question about the situation of Jews in modern Ukraine, Zelensky noted that "there are no problems":
I have Jewish blood and I am the president. It says something.