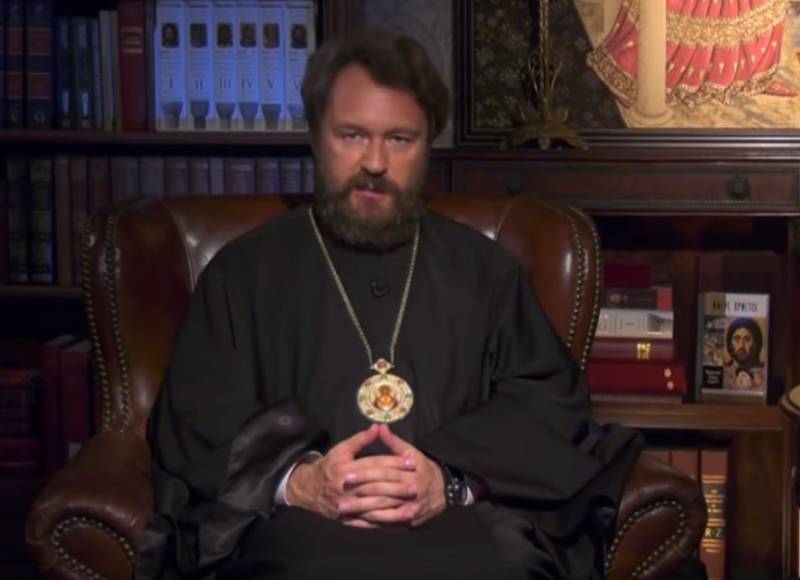 A video appeared on Dmitry Puchkov's YouTube channel, which the author, known under the pseudonym Goblin, decided to devote to conducting journalistic investigations. Puchkov's sight included a typical "journalistic investigation" conducted by a publication such as Novaya Gazeta, a publication that had recently been disgraced by a report on "nuclear dirt" on the non-nuclear aircraft-carrying cruiser Admiral Kuznetsov.
In its next "investigation", Novaya Gazeta decided to walk along the metropolitan of the Russian Orthodox Church, Illarion, who is responsible for external church relations.
Dmitry Puchkov:
So what did the brave and inquisitive journalists find in the metropolitan? And they found this: a penthouse of 250 square meters in Spain at a cost of 950 thousand euros. "A simple Russian metropolitan lives well," Novaya Gazeta reports.
According to Puchkov, the "independent" publications are concerned about the question of where the monk got so much money.
The author of the video says that in the investigation of "Interlocutor" the penthouse is 250 sq. M. m. has already turned into an apartment of 93 sq.m. The price of the apartment is already 262 thousand euros. Moreover, it turned out that Hilarion did not become the owner of Spanish real estate.
More about this in detail: