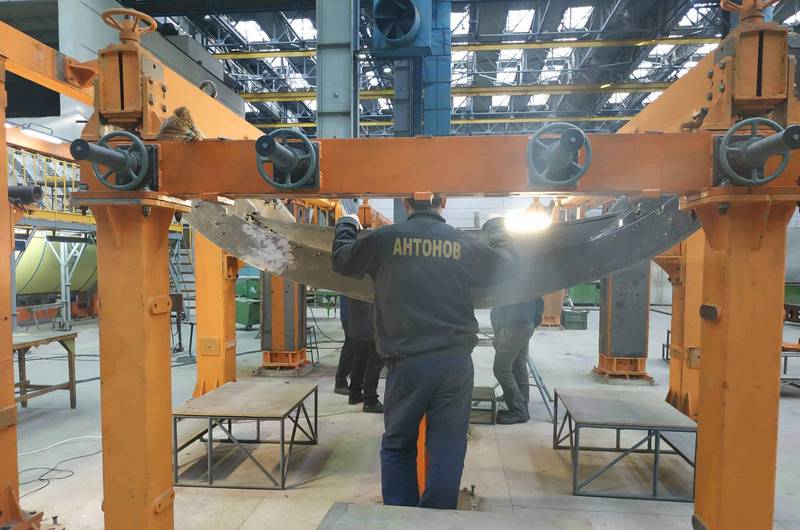 The threat of a complete halt to the production of aircraft and the disruption of contracts was looming over Ukraine. This was caused by the refusal of the Antonov aircraft plant to cooperate with Russian enterprises, the Kiev newspaper Den reports.
According to the publication, all aircraft designed by Antonov were largely dependent on Russian components, and the An-148 was completely assembled in Voronezh. After the 2014 coup, politicians who came to power severed all ties with Russia, thereby cutting off supplies of components, and attempts to negotiate with Western suppliers came to nothing.
For all time, Ukraine managed to assemble only two aircraft without Russian components: An-178 and a demonstration copy of the An-132D. The An-178 won the tender in Peru and the Antonov leadership insists that they are ready to wait until another aircraft is assembled in Ukraine without Russian components, but the aircraft will be delivered in 2021 and there are no replacement parts. The An-132D project was never implemented due to a change in power in Saudi Arabia. The demo can't even be sold.
On "Antonov" they claim that they did everything they could to abandon the Russian parts, but this requires more than two hundred million dollars, which the state never allocated.
At the same time, Vladimir Semenov, director of corporate rights and investment projects at Motor Sich, called for the lifting of sanctions against a number of Russian enterprises to complete the construction of aircraft in Ukraine.
We have already compiled a list, sent it to the Verkhovna Rada, the government and the National Security and Defense Council - exclude 23 enterprises from the list of sanctions, give Antonov an opportunity to work. Only 23 enterprises. This will give an impetus. Do not want to - stop
- he said.