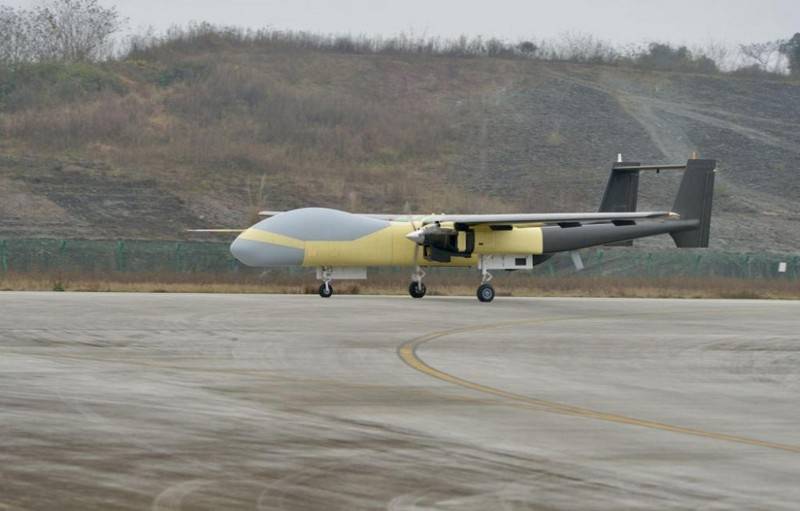 China has tested the latest heavy three-engine unmanned aerial vehicle. The tests took place at one of the airfields in the south-west of the country on January 16 this year. This is reported by Chinese media.
According to the publication, the drone was developed by the Chinese company Tengoen Technology (also known as Tengdun), founded in 2016. Moreover, this is the second drone developed by the company, earlier it launched into mass production the heavy UAV TB-001 Scorpion.
The new Chinese drone is a three-engine aircraft, built on a two-fuselage scheme. The wingspan is 20 m, length - 10, height - 3,3 m. The maximum take-off weight reaches 3200 kg, while the drone can carry a payload of over one and a half tons.
According to the declared characteristics, the maximum drone speed is more than 300 km / h, the maximum ceiling is 9,5 km, and the flight duration is at least 35 hours. For take-off of a drone with maximum load, a runway less than 500 meters long is required.
According to the developers, this drone was originally developed for civilian use, but the Chinese military has already paid attention to it. The drone can be used to perform a wide range of military tasks.