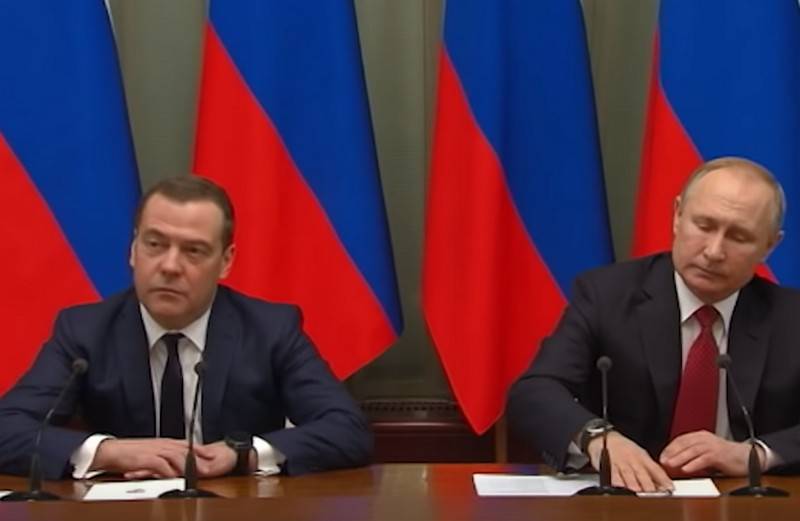 Former head of the Russian government Dmitry Medvedev has been appointed to a new position. By decree of Russian President Vladimir Putin, Dmitry Anatolyevich will take the post of deputy chairman of the Security Council. The corresponding document is published on the Kremlin website.
Appoint Dmitry Anatolyevich Medvedev as Deputy Chairman of the Security Council of the Russian Federation, relieving him of the duties of Chairman of the Government of the Russian Federation
- the text of the decree says.
Reportedly, Russian President Vladimir Putin specifically introduced the post of Deputy Chairman of the Security Council and appointed Dmitry Medvedev to this post, who resigned along with the entire government in connection with the amendments to the Constitution proposed by the head of state. The decree entered into force on the day of its signing.
We agreed that there is a pronounced presidential bloc, and there is a government bloc, the president, of course, is responsible for everything, but above all, the presidential bloc is issues of security, defense, and so on
- Vladimir Putin said about the appointment of Medvedev.
According to the Russian leader, at the new post Dmitry Medvedev will deal with precisely these issues, i.e. security, defense of the country and other issues related to these areas.
As the first deputy head of the international committee of the Federation Council, Vladimir Dzhabarov, said, given that the President of the Security Council is the president of Russia, Dmitry Medvedev, in fact, will take the post of deputy or vice president.