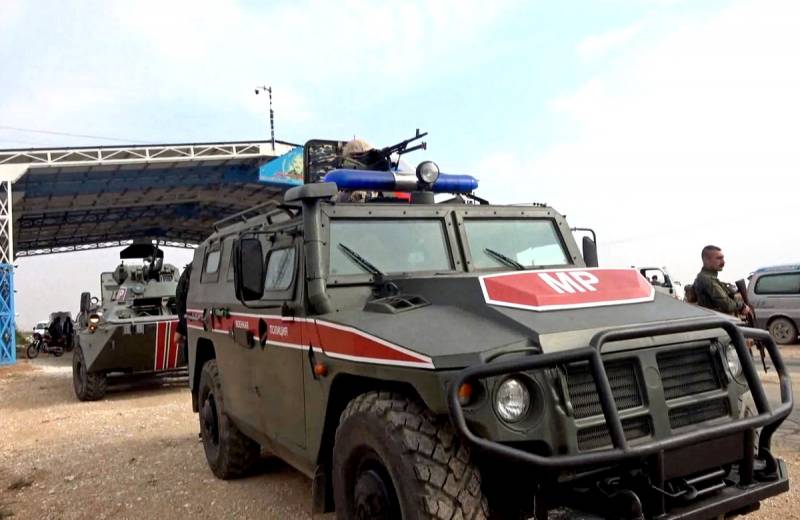 The Department of Defense has denied the publication of some Western media outlets that US forces stationed in Syria were blocking the work of the Russian military patrol in Hasek province. This was announced by the head of the Russian Center for the Reconciliation of the warring parties in Syria, Major General Yuri Borenkov.
Publications of selected foreign Internet resources about alleged obstruction of Russian patrolling in Hasek province by US forces are not true
- he said.
The general noted that in accordance with the agreements previously reached with the American side, a permanent communication channel continues between the command of the Russian group in the Syrian Arab Republic and the US Armed Forces operations center in the Middle East, which excludes any incidents between the Russian and American sides.
The press service of the Center added that according to the provisions of the Russian-Turkish Memorandum of Understanding, the Russian military police continue to patrol in the provinces of Aleppo, Rakka and Hasek.
All activities within the patrol on the indicated routes were held in accordance with the approved plans, without incident.
- said Borenkov.