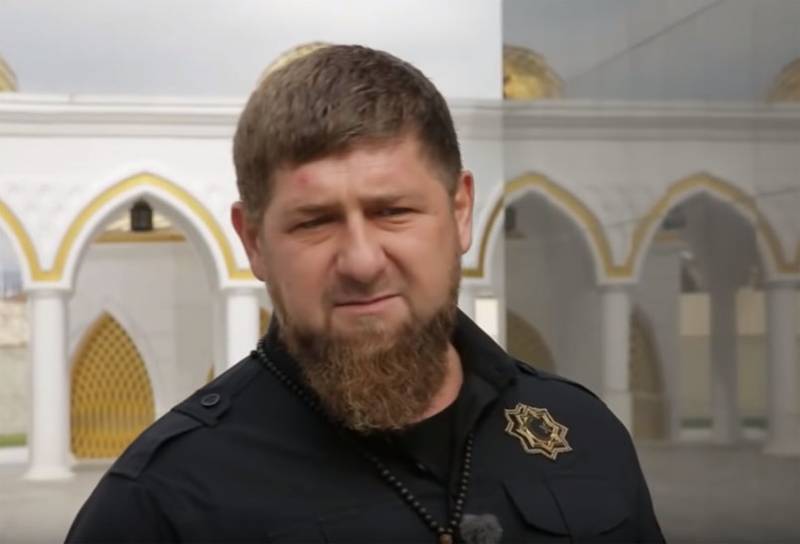 Perhaps, not one of the heads of the subjects of the Russian Federation is riveted so much attention from reporters as to the head of the Chechen Republic Ramzan Kadyrov. Almost any Kadyrov's action elicits a response in the media, including the situation when the head of the republic is temporarily unable to act as leader.
On the eve, after all the upheavals with the resignation of the government, materials began to be published in the media about "Kadyrov's departure" and the transfer of the powers of the head of the Chechen Republic to another person. We are talking about Muslim Khuchiev, who holds the post of head of the government of Chechnya.
Then it became clear that Ramzan Kadyrov was temporarily leaving his post, noting that this was happening with "temporary disability".
In the case of the temporary assignment of duties of the head of the republic to the prime minister, Article 79 of the republican Constitution shall be guided.
From a document published in Grozny:
In accordance with Article 76 of the Constitution of the Chechen Republic, the duties of the Head of the Chechen Republic for the period of my temporary incapacity for work are assigned to Khuchiev Muslim Magomedovich, the chairman of the government of the Chechen Republic.
Signature - January 13th.
Meanwhile, Ramzan Kadyrov has traditionally been active in messengers. So, in his Telegram channel, the head of Chechnya commented on the events in the political life of Russia - the president's message to the Federal Assembly and the resignation of the Medvedev government.
According to Kadyrov, the message of Vladimir Putin and the dismissal of the Cabinet are "the most important events for the country." On his behalf, Kadyrov praised the work of the chairman of the Cabinet, thanking Dmitry Medvedev for the support that he provided as head of the government of the Russian Federation to the Chechen Republic.
It's important not to name the position you occupy, but to be a worthy member of the team of our National Leader Vladimir Putin
- summed up Kadyrov.
It should be added that the powers of the head of the Chechen Republic, Ramzan Kadyrov, were transferred to Muslim Khuchiyev earlier, for example, in connection with the disease.