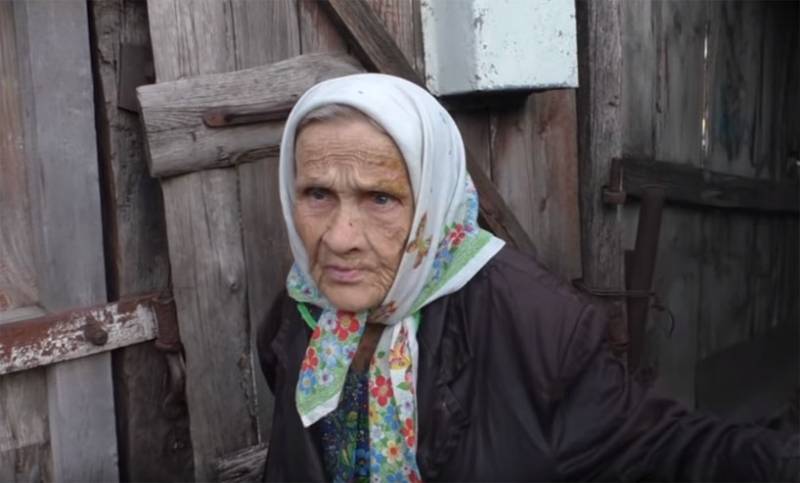 A new government "gift" is being discussed in Russia related to the theme of old-age pensions and the ongoing pension reform. Today, the RBC portal announced the availability of a document that says that the cabinet of ministers, headed by Dmitry Medvedev, did not include the draft of a new funded pension system in the legislative plan for the current year.
Earlier it was assumed that the system of new pensions "old age" will work from January 2021. But now it turns out that the government has not yet prepared a "high-quality and legally correct document."
In other words, the government is not ready to present a guaranteed pension plan this year. And this despite the fact that raising the bar for retirement age in Russia was carried out without any delay with "legally correct documents". It turned out to be sufficient to constantly demonstrate cheerful 70-80-year-old pensioners, parachuting, scuba diving and passionately wanting to continue to work. I also remember the promises that indexation of pensions will become a constant and tangible phenomenon - such that in a few years, average pensions will overcome the barrier of 20 thousand rubles. Perhaps on paper this overcoming will take place, as it often happens.
But how it comes to the need for clarification, by what principle a funded pension will be formed in Russia, the state system decides to hold off.
The State Duma says that if the government itself does not work out the document, then representatives of the deputy corps can take on this work.
Recall that in December last year, the Federation Council approved the freezing of the funded part of the pension until 2022. And in January of this year, Russians will find out that the law on new pensions does not appear in the plans of the Medvedev government. If only in the "long-term", because, as you know, the thesis applies to the relation: "do not change the horses at the crossing." And the "crossing", apparently, is protracted.