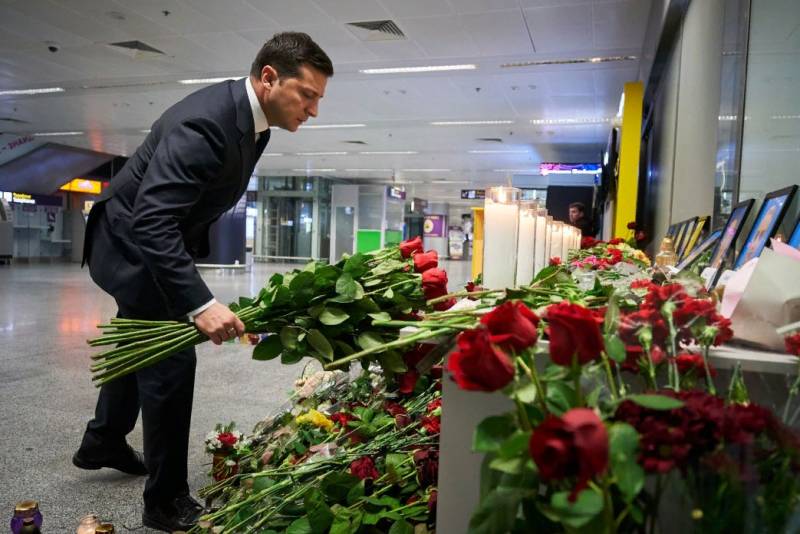 One of the founders of the "Ukrainian Institute of the Future" Anatoly Amelin put forward the version that Zelensky's visit to Oman was not connected with rest, but with secret negotiations with Moscow regarding the introduction of a special status in the Donbass.
Moreover, he is not the only one who proposed a similar version. On the same day, a public figure Vadim Labas spoke with her on the Ukrainian television channel Direct, owned by the media group of Petro Poroshenko.
According to this version, Zelensky's trip to Oman and the Ukrainian Boeing shot down in Iran have a "direct connection", because both events occur simultaneously.
Further more interesting. Zelensky and the Russian delegation, led by Vladislav Surkov, for secret negotiations on the Donbass arrive in Oman on the night before the disaster. In the process, the parties do not come to a common opinion, and take a break.
From the Ukrainian version, more like notes from the "chamber number 6":
Then the Russian special services contact the IRGC and ask to shoot down the Ukrainian plane in order to demonstrate their power to Ukraine and put pressure on it. After the disaster, negotiations resume, and Zelensky makes concessions to Moscow.
This is how the "horse-people" mixed up in a bunch of Ukrainian "science fiction writers."
It seems that this will not end there. Most likely, one should expect further either new Western sanctions against Russia for the Ukrainian plane shot down by the Iranians, or demands of the impeachment of Zelensky for a "criminal conspiracy" with Moscow.
As practice shows, the Ukrainian panopticon continues to make attempts to gain its own political points on the deaths of its fellow citizens, as in the case of UIA's Boeing.