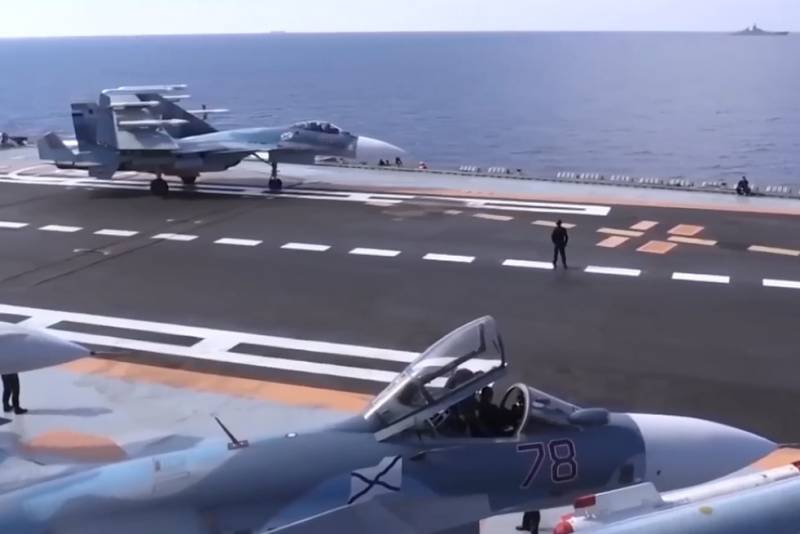 By the end of 2020, the Russian Navy plans to complete work on the tactical and technical task (TTZ) for the construction of the first Russian heavy aircraft carrier with a nuclear power plant and transfer it to the United Shipbuilding Company, where they will begin designing the ship. For work, they will raise technical documentation for the unfinished Soviet aircraft carrier Ulyanovsk.
About this to the TASS news agency
told
two sources related to shipbuilding.
We are talking about a ship that they began to build in the 80s of the last century at the Black Sea Shipbuilding Plant in Nikolaev. Ulyanovsk was developed at the Nevsky Design Bureau. This heavy nuclear carrier was laid at the plant in Nikolaev in 1988. It should have been completed in 1992-1993 and by 1995 transferred to the Navy. But the Soviet Union ceased to exist, the construction in 1991 was frozen, and by the next year the unfinished warship was dismantled and handed over for scrap. According to the project, the aircraft carrier was supposed to carry up to 70 aircraft and helicopters.
At the moment, the Russian fleet has the only aircraft carrier ship. This is a non-nuclear aircraft carrier cruiser "Admiral Kuznetsov". The experience of its practical application, especially in Syria, will also be taken into account in the development of the technical specifications of the new Russian nuclear carrier.
The Ministry of Defense of the Russian Federation expects that the contract for its construction will be ready by 2025, and the construction itself will be completed by 2030.
A few days ago, Vladimir Putin was shown the concept of an aircraft carrier of the Manatee project.