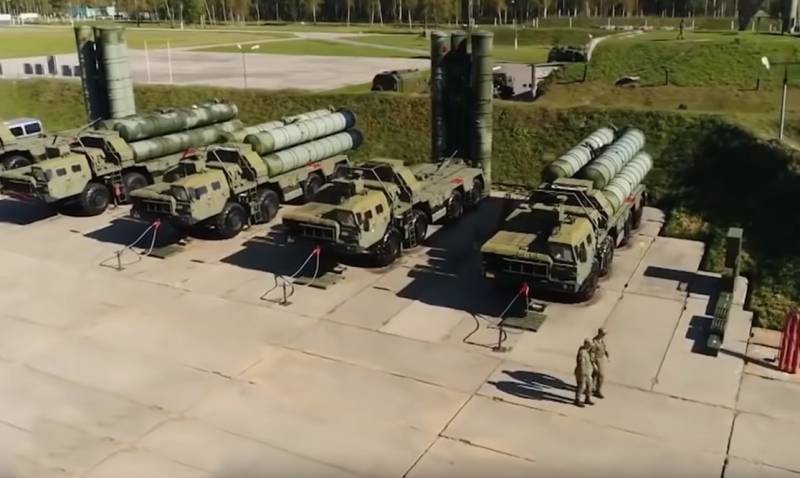 The unwillingness of the West to transfer to Turkey the most important technologies necessary to create its own air defense forces the NATO ally to switch to Russian weapons systems, in particular, relying on the promising S-500 anti-aircraft missile platform. This opinion was voiced by Defense News.
Since the 2000s, Turkey has been trying to create its own long-range air defense system, but no progress has been made on this path. In October 2019, Hisar-A successfully completed field trials, working on targets at low altitudes. The start of its serial deliveries is scheduled for 2021. The development of Hisar-O with an average range of fire. It is expected that he will enter service in 2022. However, Turkey needs more long-range weapons of destruction.
According to Defense News, despite Ankara's interest in Western products, she faced obstacles to their acquisition. This applies to both the American Patriot and the French-Italian SAMP / T air defense system.
Any reluctance of the West to share technologies for political reasons will lead us to look for alternative technologies in countries with which we have no political problems. Including Russia
- The Turkish official responsible for defense procurement said to the designated publication.
He refused to discuss the details of the state of the S-500 negotiations with Russia, but noted that "everything is going well, as planned."
As a senior Turkish diplomat explained to Defense News, Ankara will reorient itself towards Russian arms standards, including the S-500, under the conditions, "while our Western allies continue to deprive us of such technologies."