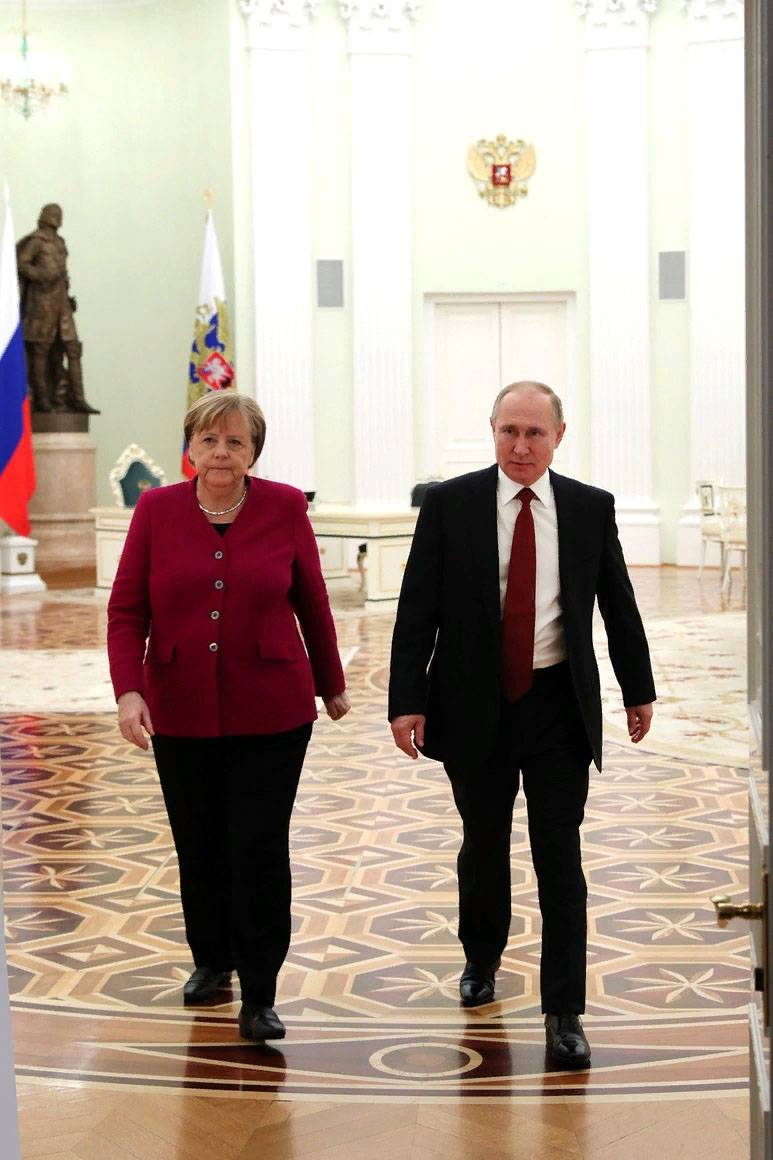 For the first time in several years, German Chancellor Angela Merkel arrived on a visit to the Kremlin. This is a working trip of the Federal Chancellor to Russia, during which, as reported, attention is paid to a wide range of issues. In particular, Vladimir Putin and Angela Merkel are discussing a situation related to rising tensions in the Middle East.
The press service of the President of the Russian Federation noted that the Minsk Agreements, as well as the results of the meeting in the Norman format, which took place in France on December 9 last year, are a separate topic for discussion. Recall that back then, statements were made from the sidelines of the meeting that the next such summit could take place in April 2020, "if all the agreements reached at the meeting in Paris are fulfilled." It was also understood the agreement on the exchange of held persons between Kiev and the republics of Donbass.
Angela Merkel:
Thank you very much for inviting me to come to Moscow. We have a whole list of different topics that we want to talk about with you. These are bilateral topics and topics on the international agenda that are of joint interest for our countries: this is Libya, this is Syria, this is the Minsk process and bilateral topics, as I said.
By bilateral topics, Merkel refers to the problems that arose with the construction of the Nord Stream-2 gas pipeline. Recall that under US pressure, the Swiss company Allseas withdrew its vessels from the water area in which the final stage of pipe laying in the Baltic was carried out. At that time, it remained to lay no more than 150 km of pipes.
The other day, Russian officials made a statement that Russia would complete the construction of the pipeline on its own. Apparently, Vladimir Putin and Angela Merkel are also discussing the topic of how to jointly complete the SP-2, subject to US sanctions and Washington's intimidation of those companies that were involved in the work. What the solution may be will become clear by how the project frozen at the moment will continue to be implemented.
Merkel before the dialogue:
It is always better to talk with each other than about each other.