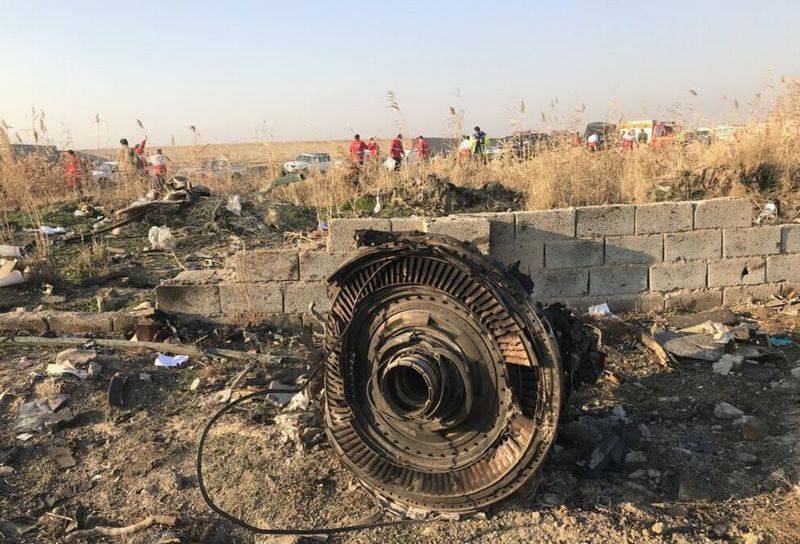 Passenger Boeing 737 of Ukraine International Airlines, crashed near Tehran, was shot down accidentally as a result of a "human error". This is stated in a statement by the General Staff of the Armed Forces of Iran.
As a result of human error and by accident this plane was shot down
- said in a statement distributed by the state television and radio company IRIB.
The Iranian general staff added that they shot down the plane, because it flew near the IRGC military facility. As noted in the statement, this happened in a "high alert", associated with a possible US response to missile attacks on US bases in Iraq.
This information was confirmed by Iranian Foreign Minister Javad Zarif, who made a corresponding post on Twitter.
Sad day. Preliminary findings of the internal investigation of the Armed Forces (Iran): a human error made during the crisis due to US adventurism led to disaster
- he said.
Zarif offered condolences and apologies to the Iranian people, as well as to the families of the victims of the tragedy.
Earlier, a number of Western media reported that the Ukrainian airliner could be shot down by anti-aircraft missiles. This conclusion was made by American intelligence, having studied satellite images and the circumstances of the crash of the aircraft.
On January 8, the Ukrainian Boeing 737 airliner crashed in Tehran, with 176 people on board, 9 of them crew members (citizens of Ukraine). All flying on board Tehran-Kiev died. Initially, information appeared in the press about the crash due to the "technical malfunction" of the aircraft.