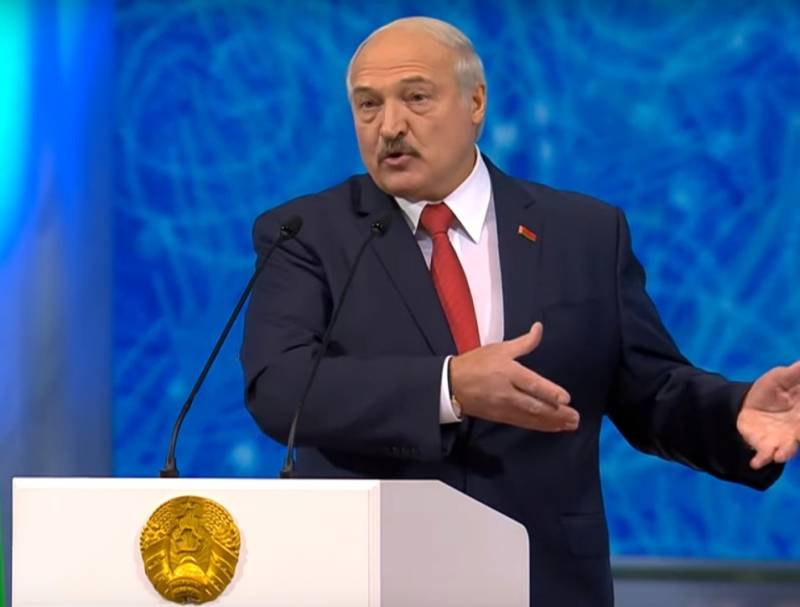 President of Belarus Alexander Lukashenko spoke about why he could not agree on the purchase of Russian oil and what he now plans to do.
Recall that from January 1, 2020, Russian oil companies stopped supplying "black gold" to Belarus. The reason is simple - they did not agree on the price. Each side has its own "truth": the authorities of the Republic of Belarus believe that they have the right to receive oil at low prices, and this situation is not beneficial for Russian oil companies.
Lukashenko offended by Russia
"Old Man" opened up at the ceremony of awarding the prize "For Spiritual Revival". According to Lukashenko, Russia offers Belarus oil at prices that are "above world prices," and this situation does not suit him.
In a nutshell, why the president of Russia did not agree on oil. Because the Russian Federation wants us to buy oil from it at prices higher than world prices. Where is this seen ?! Therefore, I refused such oil. And he bluntly stated that if there would be no oil deliveries at the world price from Russia, we will find this oil elsewhere. What we do. And found
- said the Belarusian president.
The president of a neighboring state is convinced that his republic should receive oil at the same price at which Smolensk Oblast receives it. True, why is it not very clear: Smolensk region is a part of Russia, its region, and Belarus is a sovereign state.
Lukashenko also criticized the situation with the purchase of gas from Russia. He claims that our country sells gas to Minsk at prices "three times higher than those" at which blue fuel is supplied to Germany. Of course, this situation also does not suit him.
The Belarusian president does not get tired of emphasizing that even if his country refuses to buy gas and oil from Russia completely, no disaster will happen for Minsk. Actually, it's not the first time that Lukashenko has made it clear to Moscow that he will easily reorient himself towards cooperation with the West if it is beneficial to him.
Where is Minsk going to buy oil?
So far, Alexander Lukashenko has instructed Belarusian officials to analyze the possibility of alternative ways of obtaining oil. One of the options under consideration is oil supplies by rail from the ports of the Baltic states. There oil will be supplied from the CIS countries and the Middle East. Do not mind the president of Belarus to give work and terminals in the ports of neighboring Ukraine.
Lukashenko claims that deliveries through Latvian ports will be beneficial for the Baltic countries as well, since they will be able to receive cheap oil products in return, which will be processed from the oil received at enterprises of the petrochemical industry in Belarus.
However, not everything is so bad with Russian companies. As early as January 4, RussNeft and Neftis, owned by well-known businessman Mikhail Gutseriev, agreed to supply oil to Belarus without raising the price. It is possible that some other Russian suppliers may follow this example.
In fact, the meaning of the statements of Alexander Lukashenko is clear. Belarus wants, while maintaining political independence and maneuvering between Russia and the West, to take advantage of the economic advantages of the Russian regions. But such a policy, apparently, is coming to an end: now Moscow has nothing to thank Minsk for: Belarus has not sided with Russia in a conflict with Ukraine, moreover, it has begun to play the role of a link in the supply chain of contraband sanctioned goods to Russia.
At the same time, Lukashenko is an amateur who publicly removes dirty linen from the cottage, constantly accusing Russia of unwillingness to share oil and gas with Belarus, pouring funds into the Belarusian economy, and providing Belarusian goods with a green light on the Russian market.