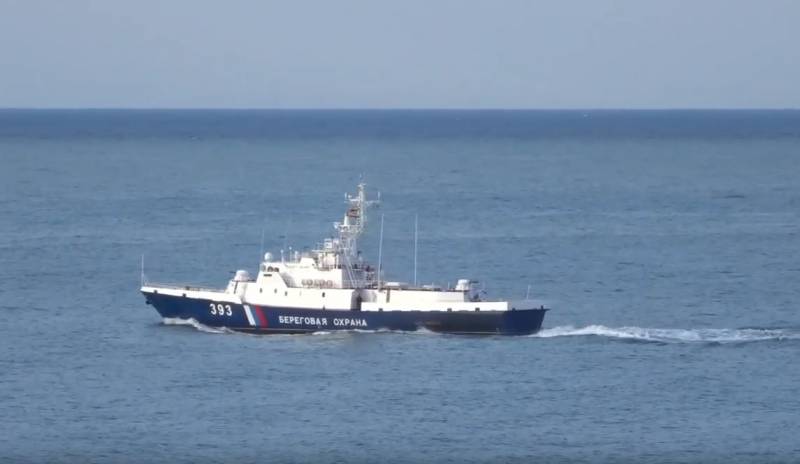 The military department reports the new "victory" over Russian forces. Allegedly, in the course of counteracting the activities of the special services of the Russian Federation, the intelligence work of the FSB in the Azov region was disrupted.
It is stated that during a scheduled flight of a helicopter belonging to the Naval Aviation Brigade, a coast guard ship of the FSB of Russia was discovered at a distance of about 10 nautical miles, which allegedly was engaged in collecting information in the interests of intelligence.
Naval aviators forced the crew of the Russian ship to depart from the Ukrainian coast at an appropriate distance
- The Ministry of Defense of Ukraine said in a statement.
As indicated, the rotorcraft operated in close cooperation with artillery and infantry located on the shore.
At the same time, video material corresponding to this event was posted. It can be seen from the frames that the Russian border patrol ship with tail number 393 is anchored. Under it is the Ust-Labinsk missile defense system of project 10410 Svetlyak. Its weapons include, in particular, the Igla anti-aircraft missile system.
An amphibious helicopter of the Armed Forces of the Mi-14 type flies over the water area. Shown are the overflights of a Russian ship that continued to remain in place. After that, the rotorcraft lands in its location. Therefore, it is completely unclear on what the high-profile statements of the Ministry of Defense of Ukraine are based, whose forces allegedly drove the ship of the FSB. However, they were already carried in the media field by many mass media.