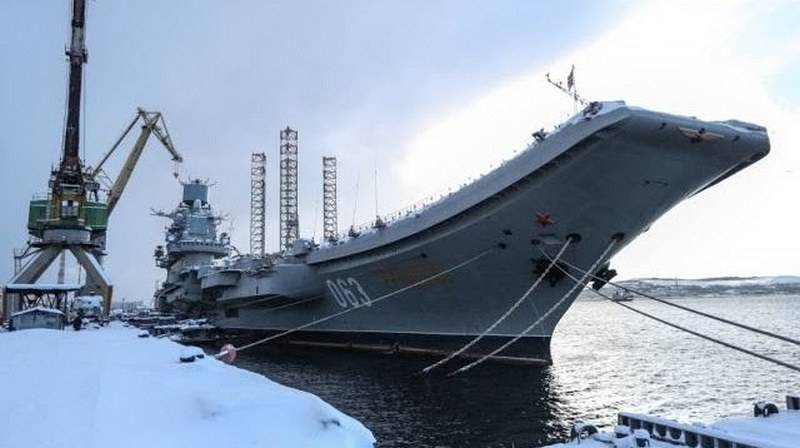 The exact amount of damage from the fire on the Admiral Kuznetsov aircraft-carrying cruiser has not yet been determined; the commission's work will be completed by the end of January this year. This was stated by the head of the United Shipbuilding Corporation Alexei Rakhmanov.
Answering the corresponding question of journalists, Rakhmanov said that the size of the damage caused by the fire to "Admiral Kuznetsov" has not been precisely determined to date, the commission continues to work on the ship, the results are expected by the end of this month.
There is certainly damage. We cannot yet say how much, since the survey of the ship has not yet been completed. But at the same time, from the point of view of purchased and installed equipment, almost everything is provided for in the budget for modernization
- said Rakhmanov.
In December last year, it was reported that the total amount of damage would be understood only by the end of the first quarter of 2020. Also in December, some media reported that the damage caused to the aircraft-carrying cruiser by fire amounted to 95 billion rubles. However, later this information was disproved.
Recall that on December 12, 2019, a fire broke out at the ongoing repair and modernization of the Admiral Kuznetsov Tavkr, the area of ​​which reached 500 square meters. meters. Fire extinguishing took almost a day. A preliminary reason is that the spark from the welding gets into diesel fuel. During the fire, 14 people were injured, and two servicemen were killed.
According to the USC plans, the transfer of Admiral Kuznetsov to the customer is scheduled for 2022 year.