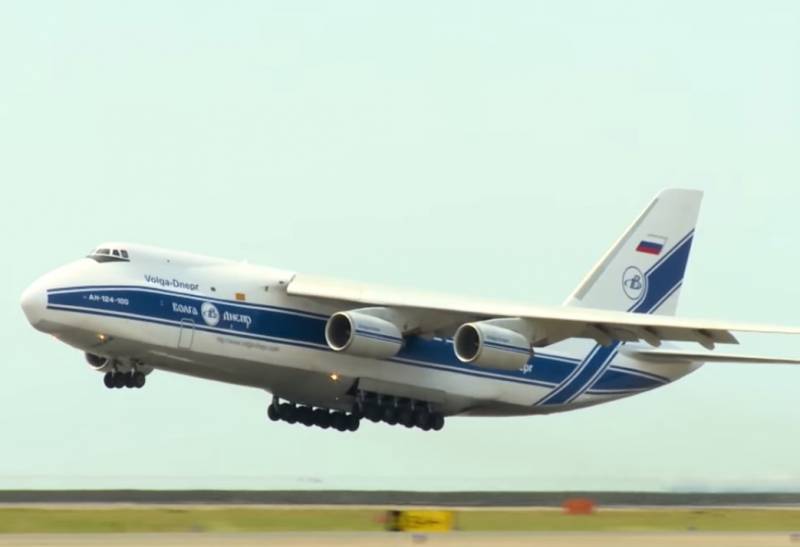 According to the SPARK-marketing system, the cost of developing by Russian specialists a technical design for the An-124-100M military transport aircraft, which is a modification of the Soviet An-124 Ruslan aircraft, may exceed 1 billion rubles. The contract for design work was concluded between Ilyushin Design Bureau and the Myasishchev Experimental Machine-Building Plant. It indicates the cost of work 830 million rubles. The project should be completed by the end of 2020.
The total cost of developing design documentation for the aircraft and its components will be more than a billion rubles.
All work on the creation and testing of the new An-124-100M was estimated at 3,5 billion rubles. They plan to finish in 2022.
The geometric dimensions and flight performance of the new aircraft will not differ from the old ones, but the life of the transporter will be increased to 50-60 years.
An-124-100M will completely replace on-board radio electronics, modernize airborne transport equipment, power supply system, as well as other systems and units.
In addition, an individual automatic complex of protection against MANPADS attacks will be installed on the aircraft. The visibility of the aircraft will also be reduced.
All outdated, imported and non-manufactured aircraft equipment will be replaced by domestic developments. The only exception will be the Ukrainian D-18T engine, which they decided to leave.