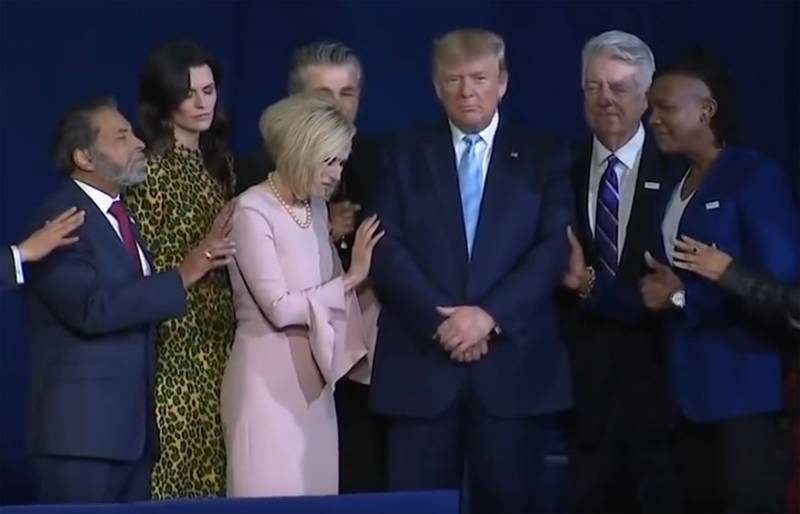 Opponents of President Donald Trump in the United States found an original reason for criticism against him. Critical arrows hit Trump's favorite way of communicating with the public - posting on Twitter. Representatives of the US Democratic Party note that in the 12 hours since his tweet that "everything is fine," the American president did not make a single publication. Recall that the tweet where Trump used the above phrase, the US president published after Iran attacked two US bases on Iraqi territory.
Trump's opponents say the president, who ordered the removal of Iranian general Suleimani and thereby actually triggered a violent reaction from Tehran, "is now just sleeping, turning the world upside down; the US military is in direct danger throughout the Middle East. "
Instead of Trump, Senator Lindsey Graham, who often acts as one of the supportive decisions of the US president, is active on Twitter.
While Trump is sleeping, Senator Graham writes about what the US is pursuing with regard to Iran:
Iran must stop being the largest sponsor of international terrorism. Iran must stop building up its missile capabilities, including ballistic missiles, jeopardizing stability in the region. We need to discuss a nuclear deal that will provide Iran's nuclear energy, eliminating its path to the atomic bomb.
According to Senator Graham, only the path of "maximum pressure" with a "credible military component" is the best way to achieve US strategic goals.
Graham makes it clear that he does not support new military actions against Iran.
Graham:
In my opinion, revenge for revenge is not needed at present. It is necessary to simply and firmly state our strategic goals regarding Iran.