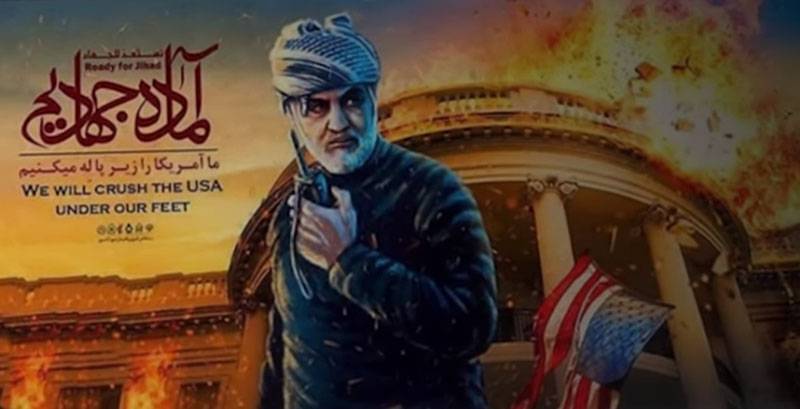 The media background of what is happening between the United States and Iran today can be seen in correspondence correspondence between US President Donald Trump and KIIR Al-Quds commander Kassem Suleimani. For literally several months, Suleimani has been talking to Trump in Instagram format, publishing statements and collages about the fact that the United States can start a war against Iran, but at the same time they don't even imagine what consequences the war can have for the United States.
It all started with a tweet of the American president, where he presented in the style of the famous series "Game of Thrones" a collage with the inscription "Sanctions are near". Further, Trump added that sanctions may not be limited. General Suleymani replied that he was accepting Trump's challenge.
Apparently, for Donald Trump, who is known for his media and clip art, Kassem Suleymani's notes became a "personal insult." One of these notes on Instagram was devoted to the following: General Suleymani with a walkie-talkie in his hands posing against the background of the blown up White House. Caption below: "We will trample America."
In Konstantin Semin's Agitprop program, words are spoken about this "media shoot-out". At the same time, the author of the program notes that Suleymani's loud statements lay in the plane of the usual Iranian (anti-American) rhetoric, "without which they simply won't understand you."
And what happened next - now we all know perfectly well: General Suleymani was killed by the Americans, Iran turned from words to deeds, delivering missile attacks on US military bases in Iraq - a tangle of a new Middle East crisis is twisting.