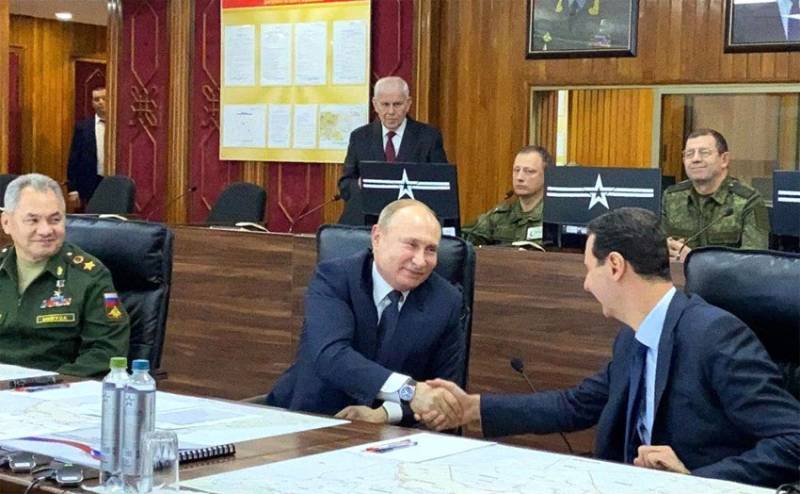 It became known about the arrival of the President of the Russian Federation Vladimir Putin to Syria. According to recent reports, the plane with the Russian leader landed in the capital of Syria, and Vladimir Putin went to meet with the President of the Syrian Arab Republic, Bashar al-Assad.
The cortege of Vladimir Putin proceeded through the streets of Damascus, where he was warmly received by the locals.
During the negotiations with the Syrian counterpart, the Russian President noted the positive changes that have occurred in the ATS recently. According to Putin, Syria and the Syrian people have come a long way towards restoring statehood and the territorial integrity of the state. The President of Russia spoke out that Syria is choosing the world and moving towards it, overcoming numerous difficulties.
During a meeting with the President of the Russian Federation, which took place on the territory of the Russian command center, Bashar Assad thanked Vladimir Putin and the Russian people for their assistance and support to the people of Syria.
Bashar Assad:
I want to express my gratitude for what Russia is doing in Syria in the name of peace. I express my gratitude for the fight against terrorism waged by Russia, providing us with tremendous assistance in maintaining the independence and integrity of the state.
The President of Syria congratulated all Orthodox Russians on Christmas, Vladimir Putin, and expressed hope that relations between Moscow and Damascus will continue to strengthen.