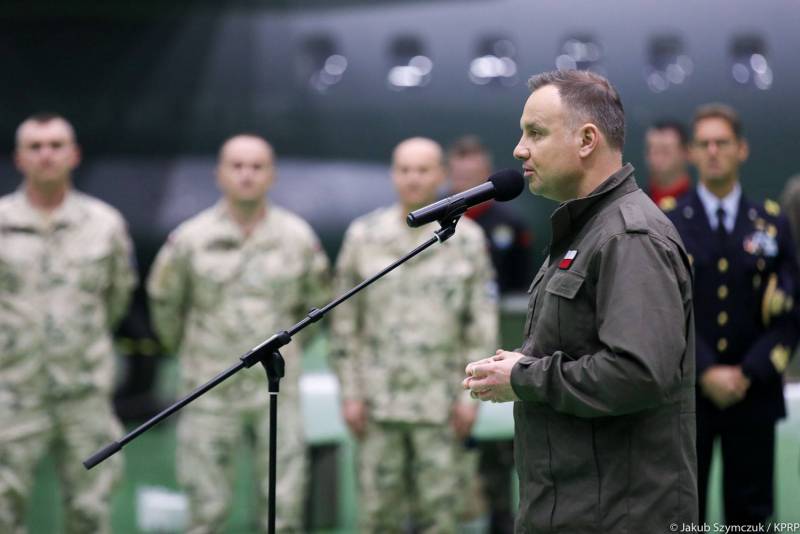 From Poland, there are reports of a decision by the President of the country regarding an invitation to Holocaust Remembrance Day in Israel. Recall that January 27 marks the 75th anniversary of the liberation by Soviet soldiers of prisoners of the Auschwitz death camp (Auschwitz-Birkenau), which was located in Poland. This day is the International Holocaust Remembrance Day. On January 22 and 23, Israel will host a world forum dedicated to this event.
According to Polish media, Andrzej Duda refused to travel to Israel to the forum. Polish reporters argue that the decision of Duda is due to the fact that Russian President Vladimir Putin will attend the World Forum, who will raise the issue of complicity of the Polish authorities in 1938-1939 with Hitler, including in terms of the idea of ​​expelling Jews to Africa.
In addition, Polish media report that Duda refused to visit Israel both "because of Putin", as well as due to the fact that the official organizer of the forum is the Israeli Foreign Ministry, whose head (Israel Katz) recently called the Poles a nation, " absorbed anti-Semitism with mother's milk. "
The Polish authorities intend to arrange their own version of the forum dedicated to the release of prisoners of Auschwitz. According to modern Polish tradition, this forum will most likely be used as another platform for broadcasting Russophobia to the masses.
Against this background, a scandal is being discussed with the production of a play in one of the Polish schools, where scenes were played with how the Nazis (dressed in Nazi uniforms) tortured and killed prisoners of Auschwitz.