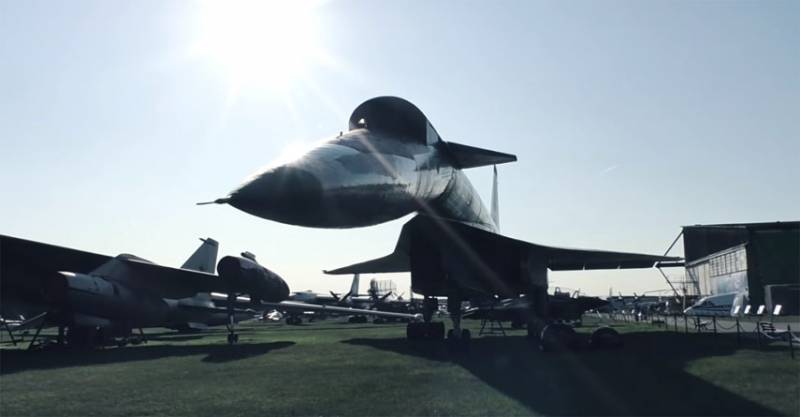 One of the brainchild of the Soviet aircraft industry is a "titanium" aircraft. We are talking about the development of Naum Chernyakova - missile-carrying bomber, known as the "weaving". He is the T-4. You can see this aircraft, almost completely made of titanium and steel, in Monino near Moscow. In Western literature, the definition "Soviet Valkyrie" is often used for T-4.
The "Sotka" was planned to be used to destroy enemy aircraft carrier strike groups, as well as for reconnaissance. At the same time, the cruising speed of the T-4 was almost three times faster than the speed of sound.
For the first time, this Soviet car took off in 1972. The first test phase consisted of 8 test flights. During these flights, the Sukhoi Design Bureau bomber prototype rose to a height of 12100 m and developed a maximum speed of Mach 1,3.
But this aircraft was not destined to be in service with the USSR Air Force. Already in January 1974, tests of a supersonic missile-carrying bomber were curtailed. One of the reasons for curtailing the program could be funding. The fact is that, if implemented, the program took enormous budget funds, not even tens, but hundreds of millions of Soviet rubles — at least according to open source estimates.
The Soviet "Hundreds" project is described in the video clip of the "Air View" channel: