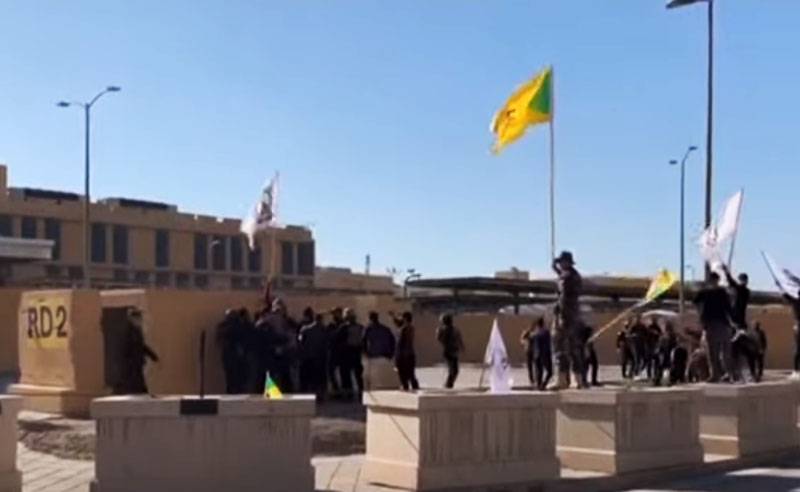 The situation in Baghdad was sharply complicated after the airstrike that the US Air Force inflicted on Iraqi territory. Recall that the other day the United States confirmed the data on the attack on Iraq, saying that they attacked objects belonging to Hezbollah. Meanwhile, in Iraq they note that representatives of the Shiite militia, which at one time helped the Iraqi army to counter ISIS terrorists (banned in Russia), were hit.
Today, thousands of supporters of the Shiite Al-Hashd al-Shaabi police in the Iraqi diplomatic missions rally in protest against US actions. The Iraqis are demanding that the country's government close the US embassy or at least lower the level of diplomatic relations with the United States for actions that were not agreed with the Iraqi authorities.
Shiite police commander Al-Hashd al-Shaabi Faleh al-Fayad takes part in the actions.
In the last few minutes, the most active protesters began to shower the territory on which the US diplomatic mission is located with Molotov cocktails. Dozens of people went to storm the closed and guarded object.
Police used tear gas and other special equipment against activists.
Currently, 12 victims are reported. These are mainly protesters who received chemical burns of mucous membranes as a result of the use of grenades with tear substance by the Iraqi police.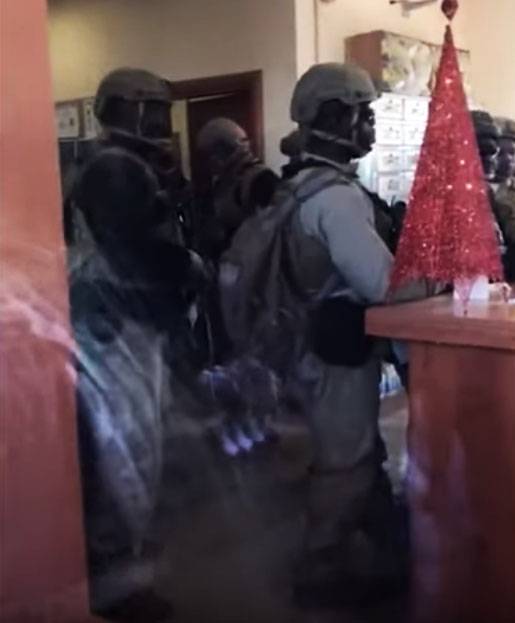 The US Embassy is located in the embassy building.