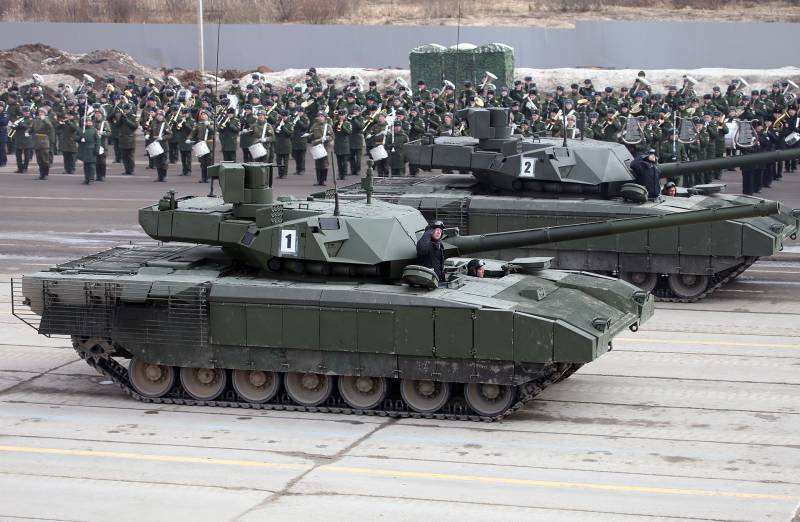 Western press admires contemporary Russian
a tank
, which, as it turns out, has no analogues in the world in terms of comfort.
The new Russian tank, which costs as much as three million pounds, notes the British newspaper
"Daily Mail"
- This is the first tank in the world equipped with a toilet bowl (you can even flush it). And if so, the Russian soldiers no longer need, as before, to go "in boxes of ammunition."
T-14 "Armata", writes the publication further, is considered perfection in the world of armored vehicles. After all, "the toilet on board will allow the crew to carry out long-term combat missions." Support systems allow you to spend in the tank "at least a few days."
The Kremlin is promoting the T-14 with a crew of three as the most advanced armored vehicle, the publication continues. Tankers can serve in the tank for several days continuously! Therefore, a modern solution was found that allowed the soldiers to be provided with a toilet, where they could cope with their natural needs.
In addition to the toilet, the tank is equipped, the newspaper continues, with "the most modern equipment", including a 125-mm smoothbore gun, strong armor, software that allows you to capture targets, and two machine guns. The speed of the Russian tank is more than fifty miles per hour.
In an interview with another British publication, Mirror Online, Ilya Baranov, an employee of a defense company manufacturing tanks, said the new addition would eliminate the difficulty of using the toilet. "That's why there is a so-called life support system or, simply put, a restroom," he explained.
Neither American nor British tanks have fully functioning "on-board toilets", the Daily Mail is sad.