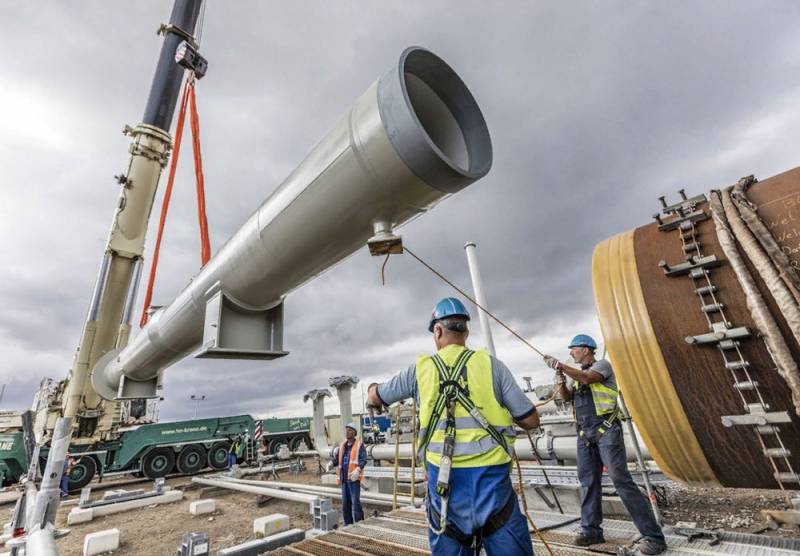 In a major financial and economic publication, Forbes commented on Washington's sanctions against Nord Stream 2. Recall that the United States "ordered" by January 20 all companies involved in laying the pipeline along the bottom of the Baltic Sea to stop work, threatening in case of "disobedience" measures of economic impact. One such measure is freezing dollar bills.
Forbes writes that US sanctions were "about a year late." The authors of the materials note that the construction of "SP-2" has already been completed by almost 95 percent, therefore "sanctions are becoming practically useless."
The article notes that, with its sanctions against the project, Washington was able to surprisingly irritate even those who "hate Russia".
The author writes that in Berlin and Paris they do not intend for the second time to switch to the Cold War with Moscow, given the fact that cooperation with Russia in the energy sector promises Europe significant economic advantages.
Recall that Germany at one time actively supported the construction of an oil pipeline from the USSR to Europe, taking into account the active phase of the Cold War between the West and Moscow at that time.
The Forbes article additionally notes that the development of the so-called "green" energy in Europe in the near future will not exactly lead to a decrease in demand for natural gas from the Russian Federation. Natural gas itself, it is worth adding, may well be attributed to the very "green" energy, since environmental pollution from its operation is minimal.