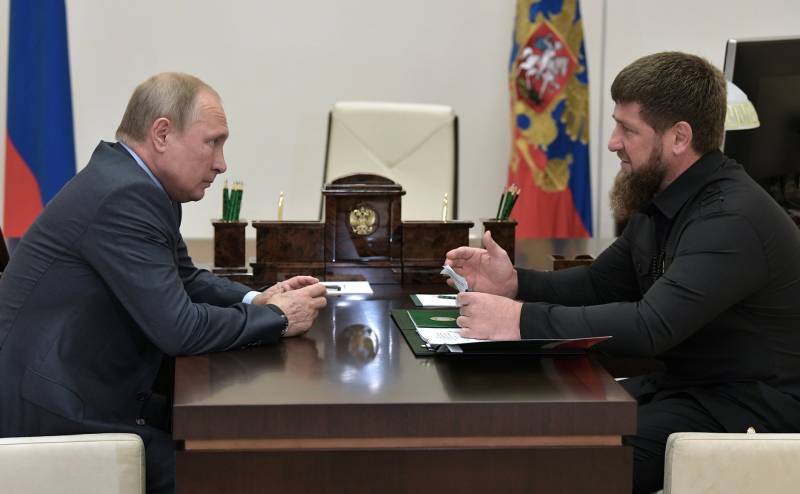 Before the New Year, R. Kadyrov congratulated the President of the Russian Federation V. Putin on the network for his twentieth birthday as head of state and highlighted his fight against international terrorism and his contribution to stability and peace.
In his Telegram, the leader of Chechnya, on behalf of the republic, expressed gratitude to V. Putin for the victory over terrorism, for peace, for stability.
According to Ramzan Kadyrov, V.V. Putin headed the state 20 years ago, during the most difficult time for the country. The head of the republic recalled that in those years, Russia was seized by a crisis, and not just a crisis: at that time, chaos reigned in the economy.
As for Chechnya, there in these years there was "international terrorism", whose goal was the destruction of the Russian state. However, the new leader had the courage to accept responsibility for the whole country. The president coped with this great task brilliantly: he put in order "order in all areas."
Terrorism was destroyed, the integrity of the state was maintained. It was under Putin's leadership that Russia, having passed a series of tests, turned into a strong power.