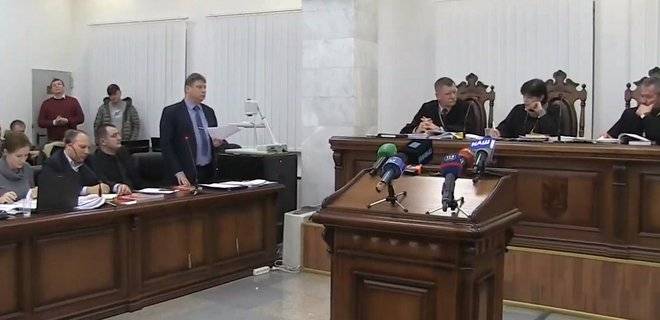 The Kiev Court of Appeal changed the measure of restraint to the former "Berkut". Late in the evening of December 28, Yanishevsky, Abroskin, Zinchenko, Marinchenko and Tamtura (the last two were under house arrest) were released.
The decision was read out by Judge M. Vasilyeva, after which the nationalists gathered at the court cried out in chorus: "Ganba!" However, the former "Berkut" were taken away from the Kiev Court of Appeal.
Recall that yesterday the said court finally examined the complaints of former Berkut fighters who were accused of shooting forty-nine Euromaidan activists in 2014.
The victims' defense did its best to delay the decisive court hearing under various pretexts that were clearly far-fetched. The main argument was an absurd statement: they say that the victims did not even have time to familiarize themselves with the complaint of the ex-Berkut. The panel of judges, of course, simply rejected such a statement. Then the lawyers of the victims tried to initiate the challenge of the judge. And also a denial.
There was a special argument. The lawyers for the victims did not hesitate to blame the panel of judges: they say that the judges intend to change the preventive measure on purpose, so that the Berkut officers on December 29 were able to participate in the procedure for exchanging prisoners with LDNR. The bottom line is that if the preventive measure would not have been changed on December 28, then on December 29 these Berkutovites would not have gotten into the exchange of prisoners.
As we see, the protection of the victims did not find a single intelligible argument.
It is reported that some "Berkut" were included in the lists for exchange. According to the latest information, the exchange of withheld persons between Ukraine and LDNR begins at these minutes.