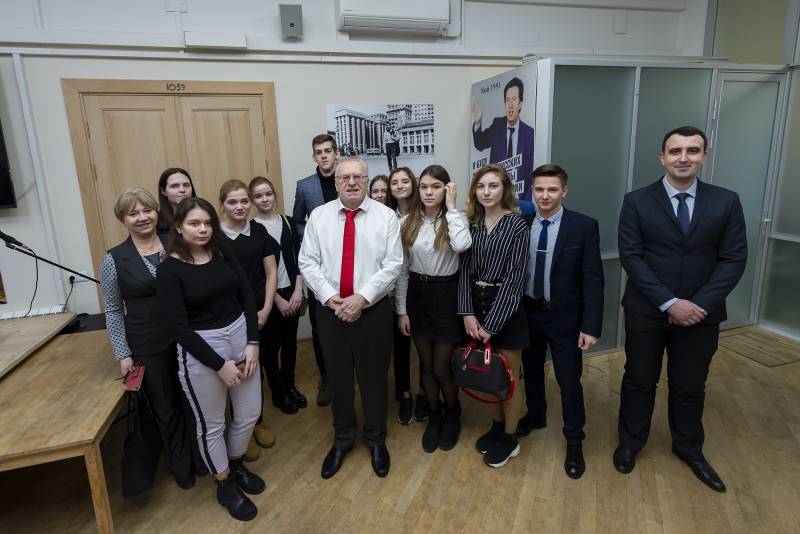 The leader of the LDPR faction in the State Duma, Vladimir Zhirinovsky, proposed amending the Russian Constitution in order to "offload" the country's president from the excessive burden of duties. He stated this in his Telegram channel.
Now the Constitution states that the President of the Russian Federation does not have the right to fulfill his duties for more than two consecutive terms. But if there was a break between them, then he can run for the third and fourth time. Vladimir Volfovich suggested removing the word "in a row" from this wording.
In fact, Zhirinovsky in this situation will repeat the same thing that Putin himself said during a press conference. Initially, such an initiative belonged to the current president of the country. At the same time, he noted that such a decision does not need to be rushed, since it needs to be carefully considered.
In addition, Zhirinovsky believes that the president has too many responsibilities. Therefore, in order to "unload" him, he proposes to introduce the post of vice president, on whose shoulders to shift part of the presidential duties. He believes that the power functions performed by the country's leader today should be distributed between him, his deputy and the head of government. IN
stories
The country already had a period when the position of vice president existed in the power structure.
Earlier, Vladimir Zhirinovsky put forward an initiative to reduce the presidential term in Russia to five years.