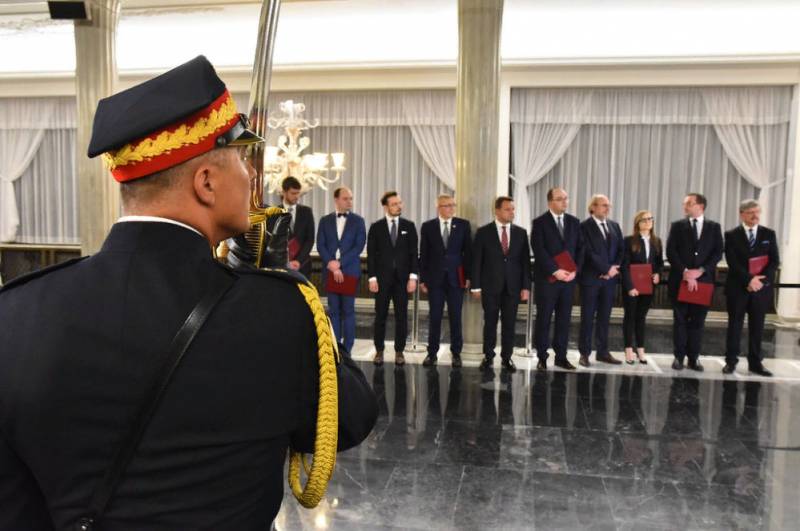 The Polish media comment on the call of the Russian ambassador to the country's Foreign Ministry. Recall that a representative of the so-called Eastern Department spoke with the ambassador, declaring about "the inadmissibility of the statements made by Vladimir Putin about Poland's guilt in aiding Hitler Germany."
Against this background, the largest Polish newspaper Rzeczpospolita comes out with remarkable material regarding the assignment of urban status to 4 settlements of the country. Why is this material remarkable?
The fact is that in Poland they literally announced the following:
Four settlements (Charvinsk nad Vistula, Lututuv, Piontek and Klimontow) lost their right to be called cities as a result of repressions of tsarist Russia for helping the rebels during the famous uprising (1863).
In Poland, this rebellion is called January.
From the material:
Cities will regain their status after a century and a half. Their inhabitants never forgot about the harm done by tsarist Russia and the greatness of these cities.
It is noted that Charvinsk is a "special city for Poland", as it is associated with the Battle of Grunwald in 1410.
The very statement that the cities "suffered from the Russian tsarist repression" and still could not again become settlements with urban status seems to be ridiculous. If Poland thinks so, then what prevented official Warsaw from returning the status of cities to these settlements earlier, rather than waiting for decades to end? ..
In fact, all these statements fit into the unified policy of the Polish authorities, based on such a pillar as Russophobia.