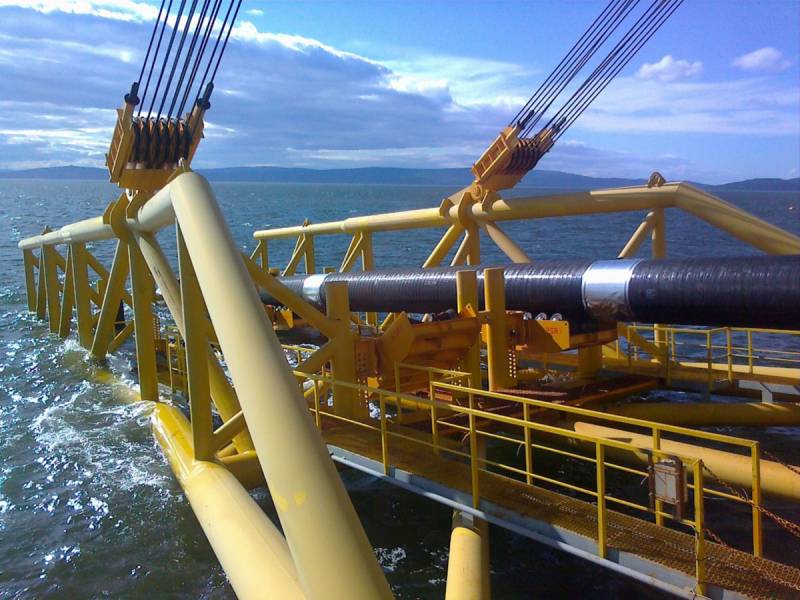 The President of Ukraine declared "victory" (in the Ukrainian version - "overpowering") in connection with the obligations fulfilled by Gazprom in the framework of the decision of the Stockholm arbitration. We are talking about the transfer of funds in the amount of $ 2,9 billion by Gazprom to Ukraine.
The Ukrainian Naftogaz confirmed receipt of funds from a Russian company, adding that the bulk of the funds will be used to develop gas production in Ukraine, as well as to repay loans.
President of Ukraine Zelensky:
This is another change (victory), which is of great importance for the country.
Recall that Gazprom paid the above amount, based on Naftogaz's obligations to refuse other financial claims and the readiness of the Ministry of Energy of Ukraine to sign a contract for gas transit to Europe.
In 2020, 65 billion cubic meters of "blue fuel" will go through Ukraine to the West, in the next 4 years - 40 billion each. However, the contract has not been officially signed yet. Not only that, there is no data on whether Kiev's direct purchase of gas from Russia will also be included in this contract.
Today, the Ukrainian authorities continue to tell stories about "buying gas in Europe." In fact, Ukraine both bought gas from the Russian Federation and continues to buy it, but only the one that is reserved by Poland, Slovakia and Hungary. Based on this fact, the price of gas for the Ukrainian consumer is growing by about 25-30 percent. This scheme, as you know, in Kiev was called "reverse supply." Some time ago, Russian President Vladimir Putin commented on this scheme:
Gas cannot go in one direction in half of the pipe, and in the other half in the other half.
Be that as it may, Ukraine received almost $ 3 billion from Gazprom.