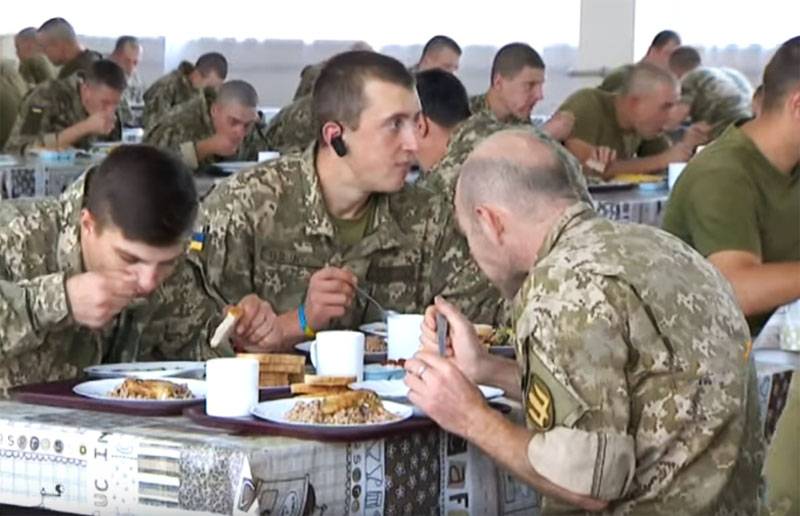 The Minister of Defense of Ukraine announced the transition of the country's armed forces to a new food option in 2020. According to Andrii Zagorodniuk, who expressed it during the briefing, the new food supply for the Ukrainian military will be "substantially better".
Zagorodniuk:
The reform of the food system will concern all parts of the Armed Forces of Ukraine without exception.
It is noteworthy that the following phrase was Zagorodniuk contrary to the previous:
With the exception of small parts where there is no point in this (transition) from an economic point of view.
These statements raised questions in the Ukrainian expert community. The main question is one: does this mean that in the Ukrainian army large units and formations will be provided with food in a new form - with cataloged purchases, with a wide range of products, and small units will remain at the level that is now. And now, in individual military units of Ukraine, the use of plastic disposable tableware is still practiced - even in stationary (non-field) military catering facilities.
Zagorodniuk added during the briefing that the new power supply system in the Armed Forces will be based on a "flexible mechanism for ordering products".
Zagorodniuk:
This will significantly improve the quality of food.