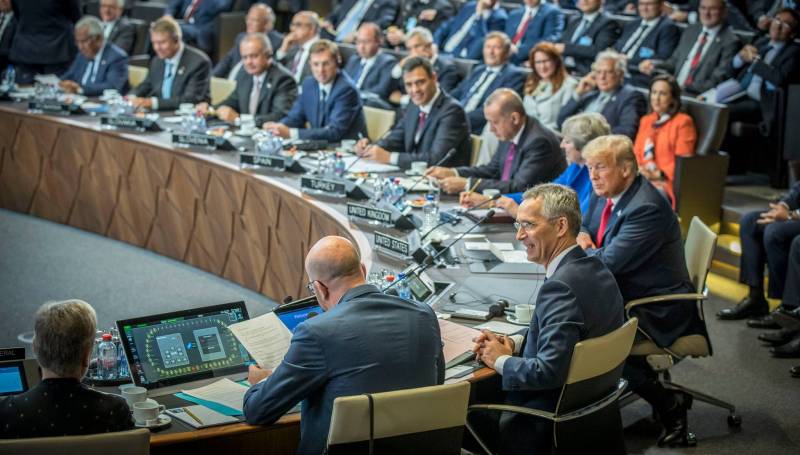 In Austria, they commented on the current state of affairs in the North Atlantic Alliance. The comment is also given in connection with the famous statement by French President Emanuel Macron about the "death of NATO's brain." Recall that after that statement, Macron was first attacked by the Secretary General of the Alliance Stoltenberg, the Baltic members of NATO, as well as Poland, noting that the French leader was "wrong."
Karin Kneisl, ex-Foreign Minister of Austria, made his statement regarding the state of affairs in the Western military bloc. To begin with, it should be noted that Austria itself is not a member of NATO, as, for example, its neighbor, Switzerland.
Karin Kneisl noted that there are serious problems in NATO. At the same time, according to the former Austrian Foreign Minister, these problems began to appear even against the background of the NATO operation in Iraq in 2003.
Karin Kneisl:
Shortly before the start of the war in Iraq, NATO already had problems - there was something like an imminent explosion.
After that, as Kneisl notes, cracks in the unity of the alliance began to manifest themselves.
Ms. Kneisl:
In my opinion, these cracks only deepened. And now I'm talking not only in connection with the position of Turkey.
Commenting on Macron's statement, Kneisl stated that "brain death is even worse than death."
Recall that at one time Emmanuel Macron criticized the United States for losing interest in its European allies.