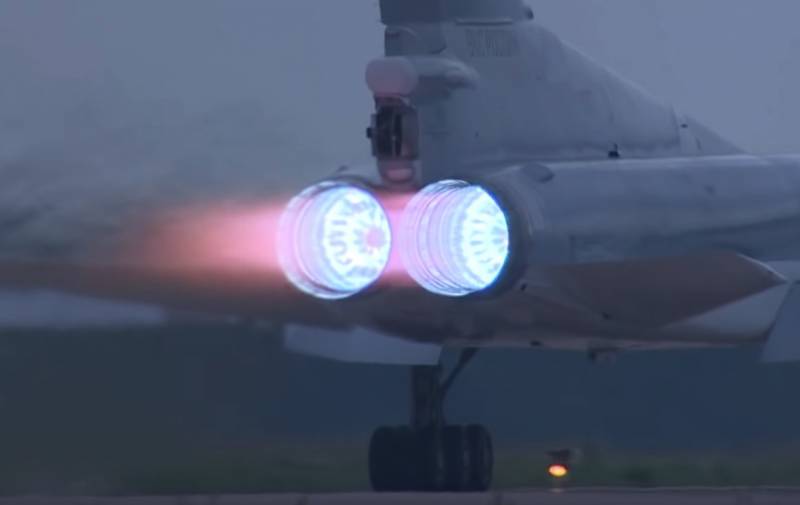 The Aviationist portal commented on the video of starting the NK-25 engines on the Russian long-range bomber Tu-22M3, finding it curious. The tests took place in Zhukovsky near Moscow, on the territory of the Flight Research Institute named after M.M. Gromov, and the video itself was published on December 22.
This video portal considers it extremely remarkable for several reasons. The main thing is that here for the first time such a detailed detailing of the engine sequence is shown and, in particular, the operation of its afterburner is displayed. The Aviationist indicates that a blue flame is observed on the recording, indicating complete combustion of the fuel. On western aircraft, the flame is usually orange.
The Aviationist also emphasized the fact that the Tu-22M3 unexpectedly held fast afterburner after take-off, which also cannot be called ordinary practice.
We don't know what task was performed or what test this Tu-22M3 passed, but it is obvious that it took longer afterburner than usual
- noted in the text.
At present, according to open sources, the Russian Air Forces are armed with more than sixty Tu-22M of various modifications.