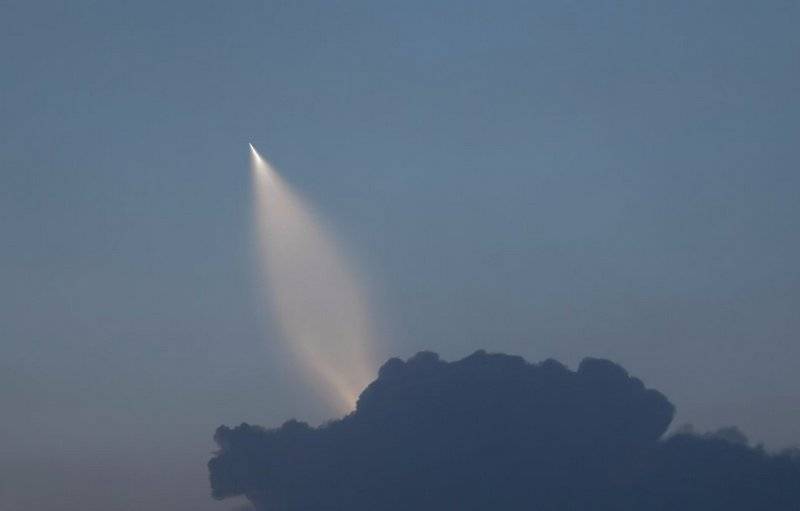 The PLA naval forces tested a sea-based ballistic missile capable of reaching anywhere in the United States. This was reported by The Washington Times, citing military sources in the Pentagon.
According to the publication, the latest Chinese ICBMs were launched on Sunday, December 22, from the side of a Jin class nuclear submarine located in Bohai Bay in the northwestern part of the Yellow Sea. The test launch of the JL-3 ICBMs was carried out from underwater position.
The launch of the missile was recorded by the American intelligence satellite and was tracked throughout the flight of ICBMs in a westerly direction. Details of the test, as well as whether it was successful, the source did not disclose.
At the same time, the Pentagon press service said it did not have information about any test of the Chinese ICBMs.
For our part, we note that if the PLA Naval Forces did test the promising ICBM JL-3 (Julong-3, "Juilan-3"), then it will be the third. The first launch was made on November 22, 2018, the second - on June 2, 2019. Presumably, all launches were carried out on board a Project 032 diesel-electric missile boat, which underwent a special modernization to test a new type of ballistic missile.
It is known that the JL-3 solid-fuel rocket is intended to equip the next-generation atomic submarines. The range of the missile is declared in 12 - 14 thousands of kilometers, the warhead carries up to ten separable warheads of individual guidance.
According to American estimates, the new missile will go to equip the next-generation Chinese nuclear missile submarines (supposedly designated as Project 096). Commissioning of the head submarine is expected in the mid-2020s.
The Chinese missile submarines were previously armed with SLBMs (ballistic missile submarines) JL-1. The JL-1 solid fuel rocket was put into service as early as the 80s of the last century. It had a starting mass of 14,7 tons, a length of 10,4 m, a firing range from 1700 to 2500 km, and a one-piece warhead.
Currently, the Chinese submarines of the second generation of the 094 project are armed with JL-2 SLBMs. The missile has a launch weight of 42-45 tons, length 13 m, flight range from 7400 to 8000 km and is capable of carrying either one-piece warhead, or three or four separate head units of individual guidance. Today, the Chinese Navy has five submarines of this project, each of which is equipped with 12 rocket mines.