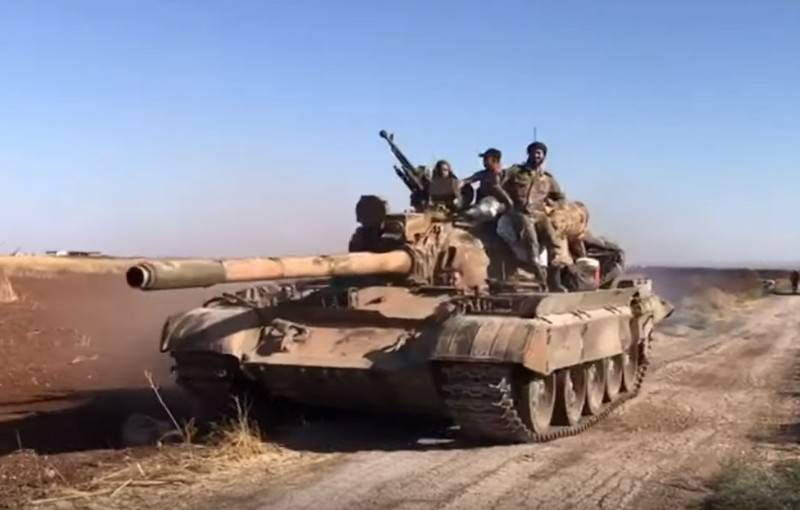 The Syrian army will continue the attack on the city of Maaret al-Nuuman in the Syrian province of Idlib, the militants refused to surrender it without a fight. This was stated by a member of the Committee on National Reconciliation Umar Rahmon in an interview with the Syrian media.
According to Rahmon, the Syrian authorities invited the militants controlling the city of Maaret al-Nuuman to surrender it without a fight, thereby saving their lives and not endanger the local population, but were refused. The authorities made a proposal to surrender the city on Monday.
Terrorist groups operating in Maaret al-Nuuman refused to begin any kind of reconciliation, despite the strong desire of civilians to return to the bosom of the state
- he said.
On Monday, Rahmon said that despite the fact that the Syrian authorities proposed that the militants surrender the city without a fight, the chances of this are negligible, since the militants do not make independent decisions, but act on the orders of Turkey. He also said that terrorist families had already been taken out of the city to the areas controlled by the Turks, only civilians who had nowhere to go remained in it. The militants themselves are counting on Turkey's help and the established bad weather, which could delay the offensive.
In view of the almost impossible ceasefire, fighting will continue until Damascus Maaret al-Nuuman returns to control
Rahmon said, adding that the city has been controlled by militants since 2012.
Earlier it was reported that the Syrian government army, breaking through the defenses of militants in the province of Idlib, is conducting an offensive in the direction of the city of Maaret al-Nuuman. The purpose of this operation is to establish control over Maaret al-Numan, as well as the city of Sarakib located north of it. Government forces are trying to regain control of two strategic highways - the Latakia - Aleppo and Hama - Aleppo highways.