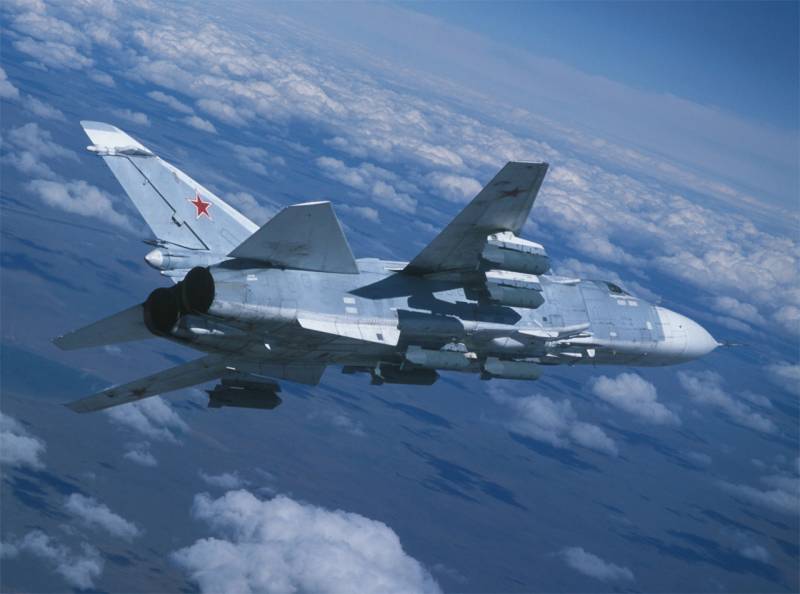 The American media cite a statement by representatives of the Ukrainian armed forces regarding the situation with the USS Ross destroyer in the Black Sea.
Thus, the Defense Blog publication, which specializes in reporting on military-related events, writes that the command of the Armed Forces of the Armed Forces regarded the appearance of Russian Su-24 aircraft in the area of ​​the presence of an American warship as an "imitation of a missile attack on it."
We are talking about the appearance of the Su-24 in neutral (international) airspace over the Black Sea on December 23.
An American resource cites a statement by the AFU press service:
Russian aircraft carried out a maneuver typical of an airstrike with cruise missiles, after which they returned to the airfield.
Against this background, the author in the Defense Blog writes that on December 23, the US destroyer "Ross" in the Black Sea "encountered multiple aggressive maneuvers of Russian aircraft."
From the material:
These maneuvers were carried out in the immediate vicinity of the American ship.
The Armed Forces command notes that Russia sent two Su-24s to the area where the American destroyer was located, accompanied by "either Su-27 or Su-30."
At the moment, USS Ross is located in the port of Odessa.
The US said that the appearance of Ross in the Ukrainian port "demonstrates the continued commitment of the United States to security and stability in the region."