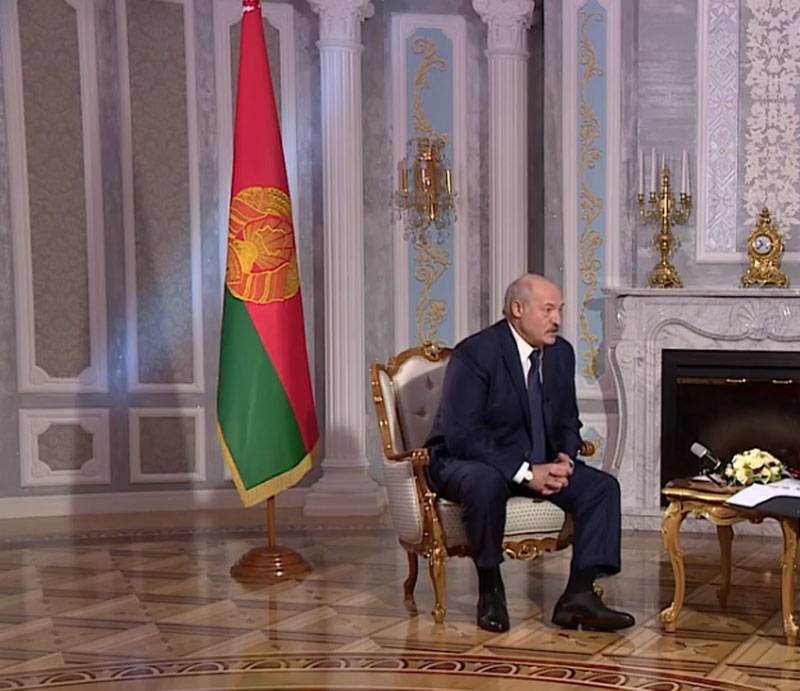 The President of Belarus on the eve of a lot of time devoted to issues of contacts with Russia and problems of integration. Making it clear that a discussion of the topic of creating a truly united state is taking place (despite official statements that this is not so), Lukashenko said the possibility of a "very simple option".
From a statement by the head of the Republic of Belarus to the editor-in-chief of the Ekho Moskvy radio station, Alexei Venediktov:
It (a simple version) will be perceived in both Russia and Belarus in terms of a single state: you are joining Belarus. And what, the Russians will be against? Not. Belarusians who are outraged here (talking about the opposition - approx. "VO") - too. Listen: Russia is part of Belarus. Why not consider this option?
This statement was made by Alexander Lukashenko after numerous questions about whether Belarus is part of Russia.
In his interview, the Belarusian leader noted that no one in the Union State shares his sovereignty: neither Belarus, nor Russia.
Lukashenko:
Not only Russia provides some support to Belarus, but Belarus also provides a huge number of services to the Russian side.
In his interview, Lukashenko addressed the issue of the crisis in Ukraine. According to the President of Belarus, on the eve of the crisis in relations with Moscow in Ukraine, language and national issues began to unfold. Alexander Lukashenko noted that following this they overthrew Yanukovych and "the mess began".
President of Belarus:
I do not justify Russia now. I do not blame Ukraine. But be that as it may, Ukraine is at least small, but gave rise to this clash.
After that, Lukashenko said that if Russia continues to talk about Belarus as a "parasite", each time raising the topic of oil and gas supplies for the New Year, then "we will say: thank you, don't! You can't write everything in money. "