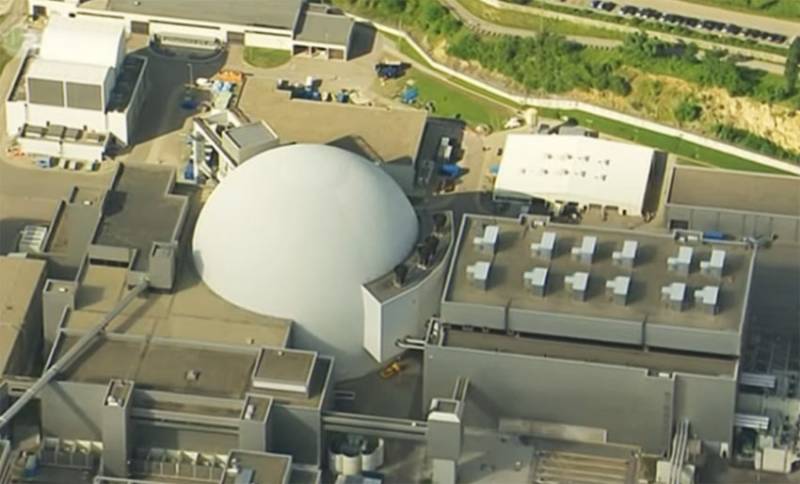 In Germany, disputes over the future of the country's nuclear energy have flared up with renewed vigor. A new round of discussion is connected with the final decision to close the second power unit of the Philippsburg nuclear power plant in the federal state of Baden-Wurttemberg by the end of 2019. We are talking about a water-water reactor, which in the west is designated as PWR.
A certain kind of strangeness is noted in the German press: the second power unit (EB) of the Philippsburg NPP was decided to be closed, but no one in the German electric power industry has yet presented a viable plan on how to compensate for the energy shortage that threatens to manifest itself throughout the south-west of Germany . At the moment, the 2nd EB of this power station provides approximately 13% of the electricity demand in the southwestern regions of Germany.
It should be noted that the 1st unit of the same NPP was closed in 2011 - some time after the accident at the Fukushima nuclear power plant in Japan.
In the publication Frankfurter Allgemeine it is noted that since 1984 the second unit of the Philippsburg nuclear power plant has never failed in its work. Its reliability and safety are emphasized.
However, Germany itself pledged to implement the new European energy charter, which implies a phasing out of nuclear power plants. In France, this energy charter was not fully supported. Official Paris proposes to revise the approach, which implies a complete rejection of nuclear power generation.
In the federal state of Baden-Württemberg, they say that with the closure of the second power unit of the nuclear power plant, one will have to import electricity:
We will buy electricity abroad. What is the positive?
In addition, the regional authorities will have to fork out for the dismantling of the station, for the disposal of nuclear fuel. Such work will continue for at least 15 years.
The acuteness of the discussion in the Federal Republic of Germany was also added by the American sanctions against Nord Stream-2. Actual American opposition to the increase in German direct purchases of gas from Russia against the backdrop of an initiative to abandon nuclear energy threatens the problems of German industry. This is openly stated by representatives of German business.