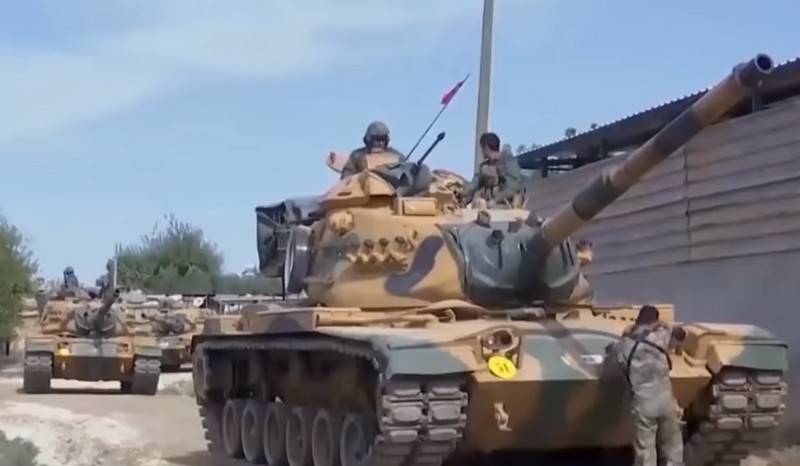 The Turkish parliament at a meeting on Saturday approved a memorandum of understanding on security and military cooperation with Libya. This is reported by local media.
A memorandum approved by parliament provides for the dispatch of Turkish armed forces to Libya to provide military assistance to the government of national consent if a request is received. According to Turkish media, the PNS, led by Faiz Saraj, is likely to request assistance from Ankara in the near future.
In turn, Turkish President Recep Tayyip Erdogan previously stated that Turkey is ready to provide Libya with "any necessary assistance, including military assistance."
It was previously reported that the Libyan National Army, under the command of Marshal Khalifa Haftar, completed the encirclement of the Libyan capital Tripoli and several other cities by land. The LNA command issued an PNS ultimatum, which required units and military units fighting on the side of the PNS to leave Tripoli and Sirte within 72 hours.
Meanwhile, Libyan media reported the appearance in Tripoli of Turkish special forces and Turkish military equipment.
After the assassination of Muammar Gaddafi, there is a dual power in Libya: the PNS Sarajah, recognized by the EU and the UN, sits in Tripoli, and in the east of the country there is a popularly elected parliament supported by the LNA. Marshal Khalifa Haftar on April 4 gave the order to launch a large-scale offensive on Tripoli.
According to analysts, Haftar is supported by Russia, the United States, France, Egypt, Saudi Arabia and the UAE, while Turkey, Qatar and Italy provide assistance to its opponents.