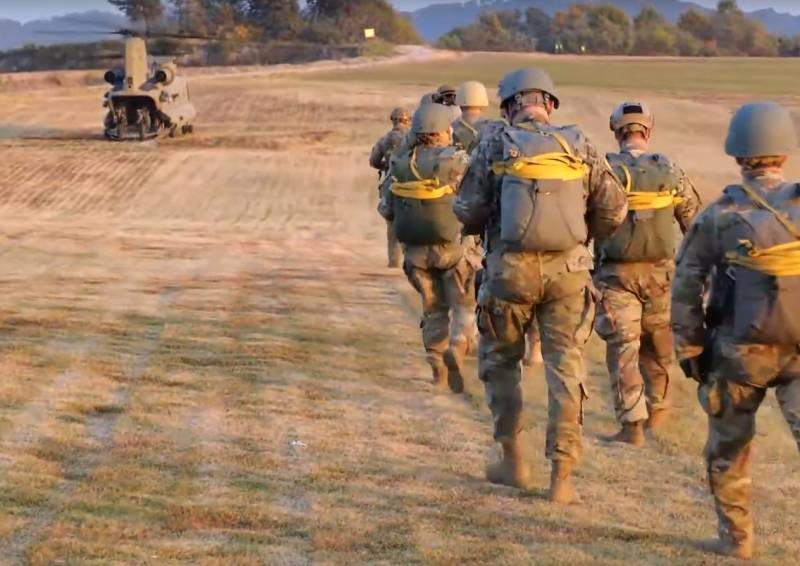 US troops, together with their allies from South Korea, conducted the exercises on the eve of parachute landing from helicopters CH-47F Chinook.
The video's signature says that the landing assault was conducted at a training ground near the Kunsan airfield, where the eighth fighter wing of the United States Pacific Air Force and the 38th South Korean Air Force regiment are permanently located.
Carrying out this landing exercise right now is unlikely to have a positive effect on the prospects for a peaceful settlement and denuclearization of the Korean Peninsula.
A few days earlier, the South Korean Air Force also released a provocative video showing the destruction of targets similar to North Korean military targets. This video has been featured by many global media around the war.
Also in December, President of the United States Donald Trump threatened that DPRK leader Kim Jong-un could "lose everything" if he took hostile actions, and the American press called for a revision of the strategy on the peninsula in the direction of "pressure".