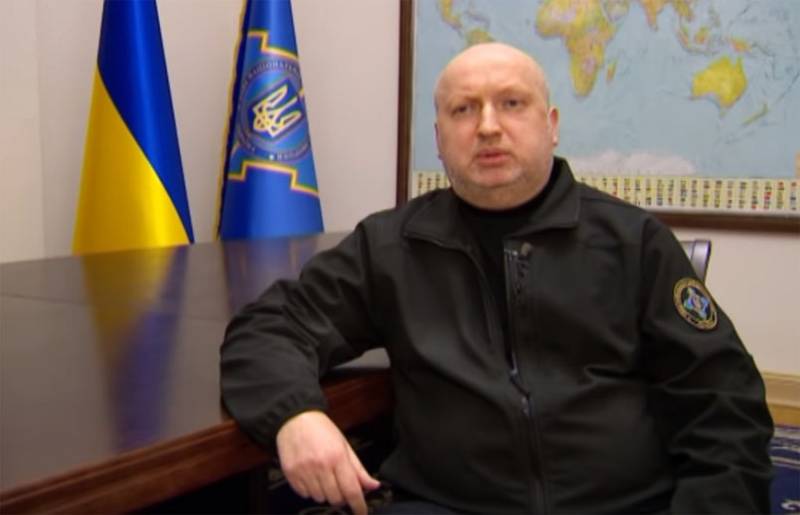 The former acting president of Ukraine, Alexander Turchinov, the one who unleashed the war in the Donbass by directive, could not ignore the press conference of Vladimir Putin. Turchinov was especially hurt by the words of Vladimir Putin that at one time, according to the decision of the Bolsheviks, many original Russian territories were transferred to Ukraine.
The President of the Russian Federation noted that the legacy of Soviet state building is that Ukraine has grown into territories that had nothing to do with it. It's about the northern Black Sea coast, the western territories of Russia.
Putin cited the wording of the then Soviet leadership led by Vladimir Lenin:
... to increase the percentage of the proletariat in Ukraine.
According to Turchinov, Putin observes "a manic desire to revise the borders of European states."
Turchinov, who unleashed bloodshed in Ukraine, writes on his website:
If you separate the territories that were annexed by blood, violence, betrayal and lies from Russia, then the "original Russian" swamps remaining after that can easily fit within the same Moscow region.
After that, Turchinov added that Putin is committed to "imperial revanchism."
An interesting phenomenon: as soon as in Russia, representatives of the authorities raise questions of real
stories
, questions of historical truth, this truth immediately begins to prick the representatives of those countries whose interests include rewriting everything and everything in historical terms.
Turchinov added to his tirades that "one cannot negotiate with an aggressor, it must be harshly stopped and defeated." It is worth noting here that in 2014 Turchinov and his armed detachments the militia of Donbass harshly stopped precisely as the aggressor who encroached on the lives of their own compatriots. It remains to wait for victory over Turchinov and in the framework of justice - the dock for the criminal who unleashed the war.