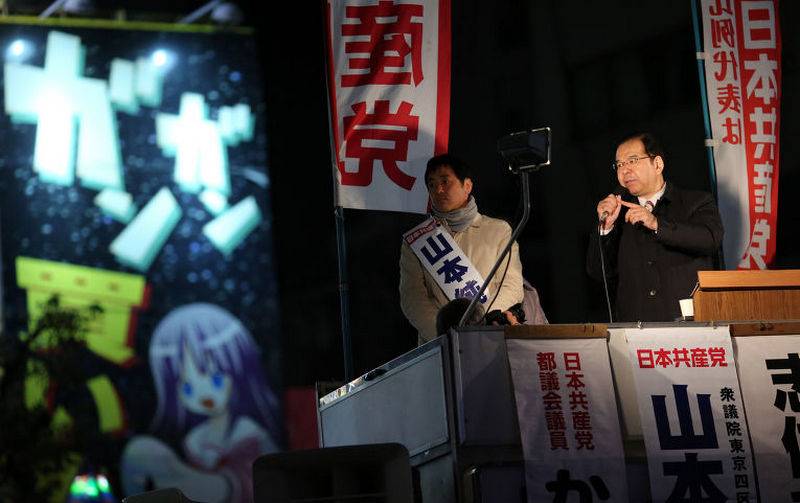 To return the southern Kuril Islands to Japan, it is necessary to annul the post-war peace treaty and, in negotiations with Russia, take the position that all the Kuril Islands, including the northern islands, are Japanese territory. This statement was made by the chairman of the opposition Communist Party of Japan, Kazuo Shii.
These criticized the idea of ​​Japanese Prime Minister Sjo Abz about negotiations with Russia on the return of the two islands of the southern Kuril Islands to Japan and proposed to negotiate, claiming that all the Kuril Islands are Japanese territory. He also called an unfair peace settlement after World War II and called for the annulment of the San Francisco Peace Treaty, which recognized Tokyo's refusal of the Kuril archipelago.
It is necessary to correct this injustice and annul the peace treaty, which recognizes the rejection of the Tishima archipelago (Kuril archipelago - approx.). Japan can achieve the return of the islands of the southern Kuril Islands if negotiations are started from the position that the entire archipelago, including its northern part, is Japanese territory
he said in an interview with Yomiuri Shimbun.
According to the Japanese politician, the last valid legal document defining the borders of Russia and Japan is the Agreement on the Exchange of the Kuril Islands for Sakhalin concluded in 1875, after which it was completely transferred to Russian control, and the border passed between Cape Lopatka in Kamchatka and Shumshu Island.
Earlier, Russian Foreign Minister Sergei Lavrov said that Russian sovereignty over the Kuril Islands is undeniable, and Tokyo, in order to continue negotiations on a peace treaty, must recognize the results of World War II and the ownership of the Russian islands.