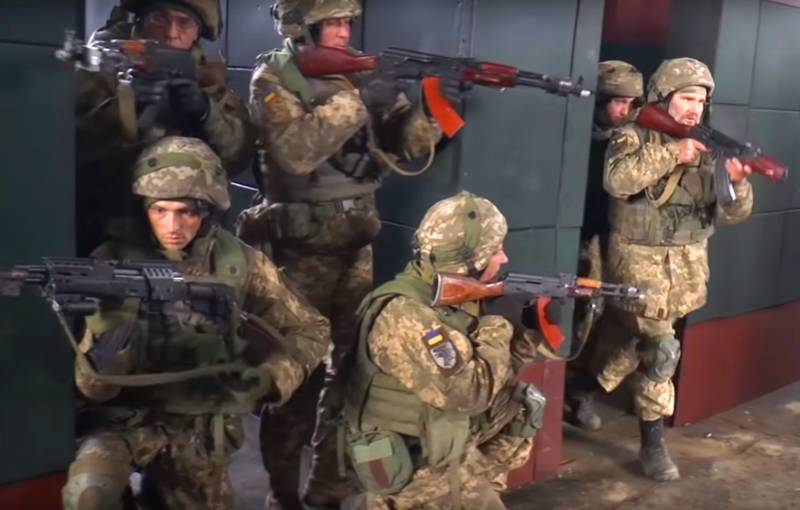 In the International Center for Peacekeeping and Security of the Armed Forces of Ukraine in the Lviv region, a training complex has begun functioning, which the Armed Forces themselves called "kill house". This is described by the Ukrainian military portal.
The explanatory text notes that in the "kill house", equipped with a special coating of walls, units can conduct training to conduct fire fighting in the city, including the interior of buildings, using blank and live ammunition.
The construction of this complex was a continuation of the practice of introducing the experience of foreign colleagues in the preparation of units for fighting in the urban environment.
Behind the scenes, however, many questions remain. For example, the name "kill house" is consistent with the "center of peacekeeping." It is obviously a question of either very specific views on peacemaking, or a no less peculiar sense of humor.
The second question is why Ukraine needed the foreign experience of urban battles in the presence of its own, although not always successful. Perhaps we are talking about "approaching NATO standards."
It became known earlier that the United States will provide military assistance to Ukraine and in the 2020 year, in addition, NATO experts began to train local signalmen with modern technologies, not hiding that the goal is to achieve greater compatibility of Ukrainian means with the technology of the North Atlantic Alliance.